Shows each earned 22 nods on Thursday morning.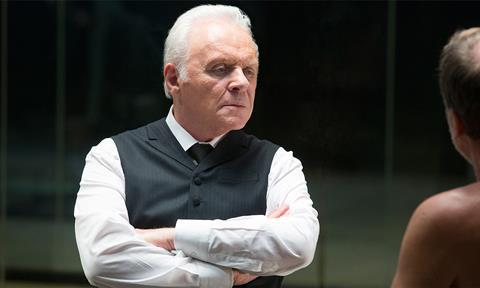 Westworld and Saturday Night Live led the pack on 22 nods each in all categories as the 2017 Primetime Emmys nominations were unveiled on Thursday morning.
Stranger Things and Feud: Bette And Joan followed on 18 apiece, then comedy staple Veep on 17, and The Crown on 13.
By company, HBO led the way on 110 nominations, with Netflix next on 91, and NBC on 60.
Thursday's nominations underscored the rise of the streaming services, as Netflix and Hulu made emphatic statements, particularly in the drama categories with The Crown, Stranger Things and The Handmaid's Tale. Netflix spent a lot on reaching Emmys voters, staging a month-long For Your Consideration residency in Beverly Hills earlier in the summer when it rolled out its heavy-hitters for daily publicity appearances.
The absence of Transparent in the comedy series category – despite an individual nod for last year's winner Jeffrey Tambor – will sting executives at Amazon Studios, who overall did not enjoy a good day and also saw Phoebe Waller-Bridge's Fleabag shut out of the comedy contest, while Billy Bob Thornton did not make the cut for Goliath.
In the marquee categories, Westworld secured five nods for drama series and the four main dramatic acting categories: Anthony Hopkins for actor, Evan Rachel Wood for actress, Jeffrey Wright for supporting actor, and Thandie Newton for supporting actress.
Hulu and MGM's The Handmaid's Tale earned four marquee nods for drama series, Elisabeth Moss for actress, and Ann Dowde and Samira Wiley in the supporting actress category.
New shows triumphed in the drama series category. Five of the seven slots went to first-timers Stranger Things, Westworld, The Crown, The Handmaid's Tale, and This Is Us. House Of Cards and Better Call Saul filled the other two slots.
Last year's winner Game Of Thrones left a gaping hole due to its ineligibility this year. Twin Peaks was also ineligible as it, like Game Of Thrones, debuted too late in the season for consideration. USA Network's Mr. Robot missed out and there was no nod for last year's dramatic actor winner Rami Malek.
Claire Foy secured her first dramatic actress nod for Netflix's The Crown in a triumphant day for the show as it collected 13 nods including best drama series, and supporting actor for John Lithgow. House Of Cards star Kevin Spacey – a three-time nominee for the show – did not make the cut in the lead dramatic actor stakes.
Donald Glover earned his first comedy actor nod for his best comedy series contender Atlanta, alongside Aziz Ansari for Master Of None and Tambor for Transparent.
Alec Baldwin earned recognition in the comedy supporting actor category for his ongoing Donald Trump impressions on Saturday Night Live. NBC's 42-year-old variety show has garnered a career record 231 Emmys nods and Thursday's haul included one for guest actress Melissa McCarthy for her impression of White House press secretary Sean Spicer.
Besides Atlanta there were comedy show nods for Black-ish, Master Of None, Silicon Valley and stalwart Veep, which won the category last year. Veep Star Julia Louis-Dreyfus was again nominated for comedy actress – she has won the accolade five times for the show including last year, and six times overall – while nominations ceremony co-presenter Anna Chlumsky picked up a supporting actress nod.
In the limited series categories Nicole Kidman and Reese Witherspoon of Big Little Lies picked up actress nods and will compete against Jessica Lange and Susan Sarandon for Feud, Carrie Coon for Fargo, and Felicity Huffman for American Crime.
Big Little Lies earned two more acting nods as Shailene Woodley and Alexander Skarsgard find themselves in the mix in the supporting categories.
John Turturro and Riz Ahmed are in contention for actor in a limited series or TV movie with The Night Of. They are joined by Robert De Niro for The Wizard Of Lies, Ewan McGregor for Fargo, Benedict Cumberbatch for Sherlock: The Lying Detective, and Geoffrey Rush for Genius.
HBO's The Young Pope directed by Paolo Sorrentino and starring Jude Law in a career high was also notable by its absence in the limited series category.
Click here for the full list of nominations.