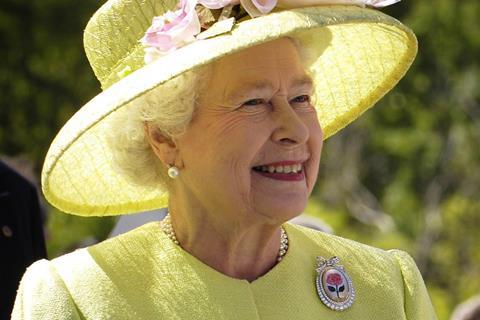 The UK Cinema Association (UKCA) contacted its members on Thursday with details about cinema protocol, shortly prior to the announcement of the death of Queen Elizabeth II, who has died today aged 96.
A UKCA email to members says there is no expectation for businesses, including cinemas, to close in the official mourning period of 10 days from the death until the funeral, referring to the 'formal guidance' document issued by the Cabinet Office following the death of Prince Phillip in April 2021.
"Section 9 [in the document] makes clear that there is no expectation for businesses to close during this period unless they wish to and clearly few if any would want to consider doing so," read the UKCA email, sent to UKCA members following the announcement of Queen Elizabeth's ill health but before the news of her death.
The UKCA said "there are no hard and fast expectations let alone rules in the circumstances", but "the general sense" is "to judge the public mood in celebrating a life well-lived."
The email continued, "That said there is a hope that any response will be respectful and the venues will ensure that content programmed is appropriate – but also recognise that some will want the escapism of the cinema at this time."
Following news of the Queen's ill health, the government confirmed today to the UKCA that the advice remains the same for public-facing buildings including cinemas.
Screen has contacted all major UK-Ireland cinema chains regarding individual protocol following the death of the Queen. Distributors opening films in UK-Ireland cinemas this weekend are currently not reporting any changes to their plans, with new titles including Sony's Bodies Bodies Bodies, Universal's Jaws re-release and Disney's See How They Run.