Further expansion plans following Senator merger include creation/acquisition of co-production and direct distribution companies in the UK and Australia.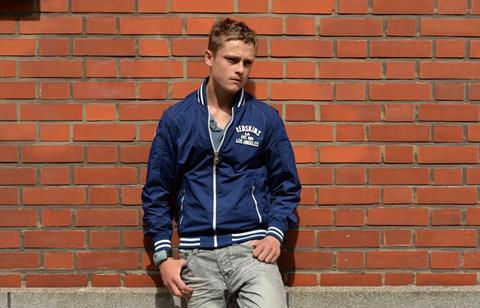 Recently renamed Wild Bunch AG has announced a surge in profits and expansion plans into Italy, the UK and Australia in its first six-month financial results report since it merged with Germany's Senator Entertainment AG.
The new entity, which is publicly quoted on the Frankfurt bourse, was created earlier this year out of the merger of Paris-based Wild Bunch and Germany's Senator Entertainment AG.
It was agreed at an AGM in June to officially rename the new company Wild Bunch AG from Senator Entertainment AG, keeping Senator as a brand for production.
The company said first-half revenues for 2015 has multiplied roughly sevenfold to $77m (€68m) compared with Senator's June 2014 figure of $1.07m (€9.5m).
Gross profit had jumped to $12m (€11m) from a loss of $788k (€700k) for Senator in the same period last year.
As there are no publicly quoted figures for Wild Bunch's individual financial performance prior to the merger it difficult to ascertain the true implications of the first set of results.
However, the new Paris and Berlin-based company said that the figures were encouraging and re-affirmed that plans to create a pan-European major were moving in the right direction.
"The company has been transformed into a major pan-European player in the film industry, benefitting from its unique international reach and a large portfolio of activities, ranging from international sales to digital distribution," it said in a statement.
Critical and commercial distribution highlights in the first half of 2015, continued the statement, included Standing Tall in France,Victoria in Germany and family drama La Famille Bélier, which had proven a hit for its Italian and Spanish subsidiaries.
Key developments in the company's activities in the first six months of the year had included the creation of the new sales label Insiders, aimed at independent US films.
It added that the operational merger of Wild Bunch and Senator's pre-existing companies and staff was a challenge but was en route to being achieved.
Expansion into UK, Australia, Italy
The company said it was planning to continue its expansion drive in the second half of 2015 and into 2016.
"With a new and experienced director, a revamped supervisory board and a new name, Wild Bunch AG is demonstrating its desire for a new start and its ambition to play a major role in the evolution of Europe's audiovisual industry," said the statement.
Objectives for the coming months include enlarging its geographical reach and reinforcing its content portfolio to include television as well as cinema.
"It's with this object clearly in mind, and with the support of its financial investors that Wild Bunch has started negotiations to acquire/create co-production and distribution entities in the UK and Australia," read the statement.
"These discussions are at an advanced stage and should be concluded by the end of 2015."
In addition to the plans for the UK and Australia, the company said it had also begun talks with a major Italian player for a co-operation pact that would "substantially reinforce its presence in Italy".