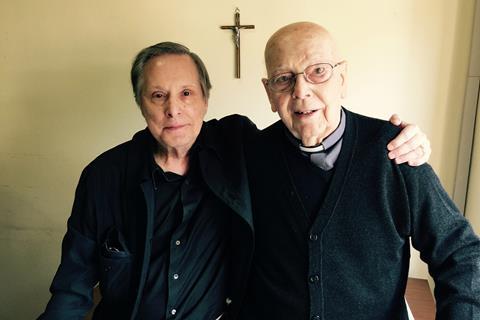 The Orchard has acquired worldwide rights to LD Entertainment's documentary The Devil & Father Amorth from William Friedkin.
More than 45 years after the release of Friedkin's The Exorcist, the filmmaker was granted access to film a real-life exorcism in Rome. The Devil & Father Amorth records the Vatican's 91-year-old Father Amorth through his final exorcism.
Mickey Liddell and Pete Shilaimon produced the film and The Orchard has scheduled an April 20 theatrical release followed by worldwide digital roll-out.
"The world's fascination with William Friedkin's The Exorcist as a piece of art and a debate about religion and spirituality has never waned," Paul Davidson, The Orchard's executive vice-president of film and television said. "We share his fascination with the topic and the evolution of the discussion that is front and center in The Devil & Father Amorth and are honoured to be partnering with him to bring the film to audiences."
"In the early 1970s when I directed The Exorcist I had not witnessed an exorcism but I wondered how close I had come to portraying reality," Friedkin said. "I had been curious to meet Father Amorth for many years and when he granted permission to meet and film him in Rome last May, it was the opportunity to complete the circle and see how close that film came to reality."
The Orchard negotiated the deal with ICM Partners on behalf of the filmmakers.