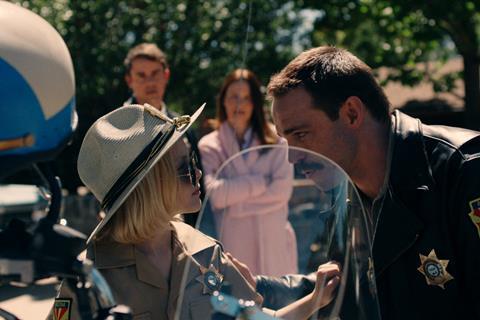 Pure Flix/Quality Flix has reported a strong response from Cannes buyers to Make-A-Wish Foundation drama Wish Man, and closed a string of deals on Samson and other slate titles.
Ron Gell, vice-president of international sales and distribution for Pure Flix/Quality Flix, said he was fielding interest from buyers in Latin America, the UK, Spain, France, Check Republic, Philippines, Poland, South Korea, Turkey, Brazil, Mexico, and Italy.
Wish Man recounts the true story of former Arizona Highway Patrol officer Frank Shankwitz, who established the Make-A-Wish Foundation. Andrew Steel stars with Kirby Bliss Blanton, Bruce Davidson, Danny Trejo, and Dale Dickey. Wish Man premieres on June 4 in Hollywood, and opens in the US via mycinema on 50 screens, starting on June 7.
Meanwhile Samson has gone in Italy (MediaSet), Japan (Zazie), Czech Republic (Foxx), Netherlands (Dutch Channels), and Poland, Romania, Bulgaria and former Yugoslavia (Polmedia).
California Films picked up Latin American rights to Little Women, Dazzler in the UK took Welcome To Mercy and Samson; Labrador acquired Christmas Manger for the UK; Saje in France closed God's Not Dead 3 and Do You Believe?; 4 Digital acquired God's Not Dead 3, The Stray, and A Question Of Faith; Indivisible went to Life Media in Poland; Dutch Channels in Netherlands acquired God's Not Dead, The Stray, Joseph & Mary, Taken by Grace, and Prayer Box.and TV Lux in Slovak Republic took The Case For Christ; and Encore bought airline rights to Little Women.
In Cannes Gell has also screened Welcome To Mercy, Life With Dog, and Sweet Inspirations.