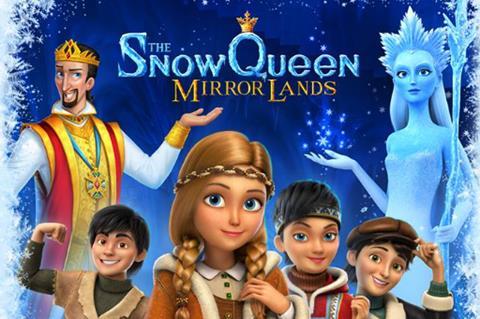 Russian animation specialist Wizart is racking up more sales on its EFM slate. The company has struck a high-profile deal with Universal Pictures Video France for The Snow Queen: Mirrorlands that guarantees a wide theatrical release in France as well as in Andorra, Monaco, and the French-speaking territories of Belgium, Switzerland, Luxembourg, and Africa.
Meanwhile, Turkish rights on Sheep And Wolves: Pig Deal have now gone to Filmarti, while Shooting Stars has taken the project for the Middle East and will look to give the film a release in Saudi Arabia, where the ban on cinema-going was recently lifted.
In 2016, the first Sheep And Wolves racked up 115,000 admissions in Turkey.
"The main reason why we are proud to distribute this animation in Turkey is the fact that it is not only timeless, but the story is also universally appealing," Filmarti's head of acquisitions Bulent Gunduz said of the sequel. "Audiences of any age or heritage can appreciate this modern folklore – and have fun while they're doing so!"
Shooting Stars has distributed several Wizart titles, among them its first animated feature, The Snow Queen, in 2012.
Another Wizart title, Fantastic Journey To Oz, has found a British home with distributor Signature, which released The Snow Queen. The deal was negotiated by Elizabeth Williams, Signature's head of acquisitions and development. Peppermint will handle the German release of the film.