Coming-of-age drama to screen at BAMcinemaFest in New York in June.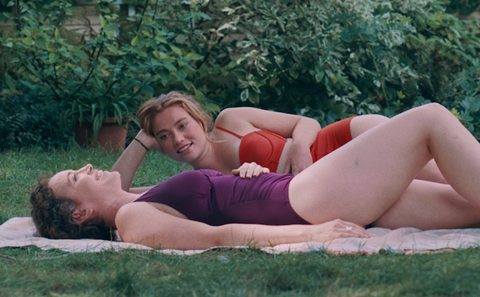 Wolfe Releasing has acquired director Stephen Cone's Princess Cyd, which receives its world premiere at the Maryland Film Festival on Thursday.
The specialist LGBTQ distributor will screen the coming-of-age drama at the Brooklyn Academy of Music's BAMcinemaFest in June, followed by a theatrical and digital release later this year.
The drama starring Rebecca Spence and Jessie Pinnick centres on 16-year-old athlete Cyd Loughlin who pays a visit to her novellist aunt in Chicago over the summer.
Eager to escape life with her depressive single father, Cyd falls for a girl in the neighbourhood while she and her aunt gently challenge each other in the realms of sex and spirit. Grace Hahn, Madison Ginsberg and Cone produced.
Princess Cyd marks Wolfe Releasing's third collaboration with Cone after Henry Gamble's Birthday Party and The Wise Kids.
"It is impossible to overstate how important the faith and support from Wolfe Releasing has been to my development as a filmmaker over the past several years," Cone said. "This kind of partnership is a dream and a pleasure."
President of Wolfe Releasing Jim Stephens, who negotiated the deal with Cone, said: "We are thrilled to work with Stephen again. He is a wonderfully talented filmmaker and has a unique voice in a crowded field of independent cinema."