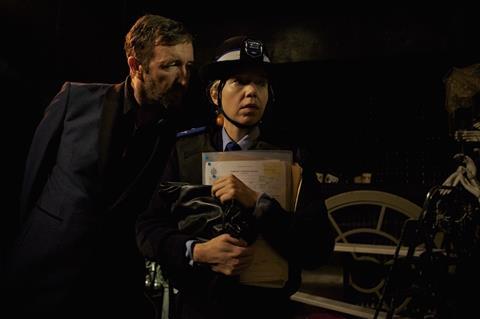 Women In Film, Los Angeles has announced the recipients of the 32nd annual Film Finishing Fund.
16 grantees were chosen from 370 feature-length narrative films, documentaries and shorts, submitted from 22 countries.
The Film Finishing Fund provides cash grants and in-kind production services to complete films that are by, for or about women. The works-in-progress are viewed by a special jury of women in the industry who select the winning films.
WIF executive director Kirsten Schaffer said: "One of the ways we achieve gender parity, is by ensuring that female filmmakers have the resources they need to produce excellent work. Women In Film is enormously proud that for 31 years we have enabled talented filmmakers to complete their films and bring their remarkable stories to the world."
Stella Artois, with whom Women In Film, LA began a partnership in 2017, has expanded their support of female filmmakers by investing in the Finishing Fund for the first time, providing four new $25,000 grants for fiction and documentary films by women.
Carolyn Zwiener, brand director of Stella Artois, said: "Stella Artois has long supported filmmakers who are using the power of their craft to impact social change. With these grants, we hope to further underscore our commitment to women in the industry and shine a spotlight on these important/relevant causes. We're also thrilled to be honouring this year's winners and their films at the 2018 Sundance Film Festival through dedicated events in partnership with Women In Film."
Women In Film, LA also announced Delta Air Lines as the "Official Airline of Women In Film". The airline supports WIF's mission to achieve gender parity in film and TV. Delta provides flights to support WIF programmes, including the Film Finishing Fund.
2017 WOMEN IN FILM FILM FINISHING FUND WINNERS
Stella Artois Grants
Half The Picture, Amy Adrion
Nuns On The Bus, Melissa Regan
Pathways, Florencia Krochik
United Skates, Tina Brown & Dyana Winkler
Narrative Feature Films
Aqui Y Ahora, Paz Leon
Being Impossible, Patricia Ortega
Jinn, Nijla Mu'min
Julia Blue, Roxy Toporowych
Nancy, Christina Choe
Rust Creek, Jen Mcgowan
Documentary Feature Films
Blowin' Up, Stephanie Wang-Breal
Blue Id, Burcu Melekoglu & Vuslat Karan
The Devil We Know, Stephanie Soechtig
Tiny Souls, Dina Naser
Short Films
The Egg And The Thieving Pie, Lola-Blanche Higgins
Futbolistas 4 Life, Jun Stinson