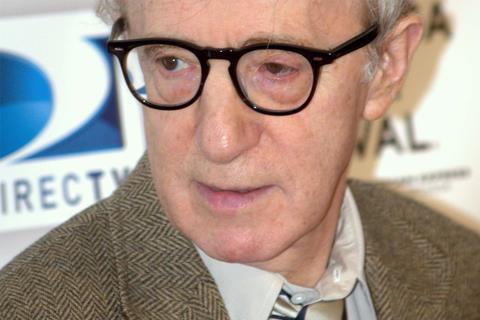 Woody Allen has filed a $68m lawsuit against Amazon Studios, claiming the streamer terminated without cause a multi-film deal.
Papers filed with the U.S. District Court of the Southern District of New York on Thursday (7) claim Amazon Studios ended a pact to finance and distribute Allen's films "for the rest of his career".
The film deal followed the pact in 2014 to produce the series Crisis In Six Scenes. Amazon distributed Cannes Film Festival 2016 opener Café Society (2016), and fully financed Wonder Wheel (2017) to the tune of $25m.
However the wheels on the relationship started to come off with A Rainy Day In New York, which despite being ready last year was not released as the #MeToo movement escalated, echoing Allen's own difficult history with allegations of sexual impropriety, all of which he has denied.
Allen claims the deal was terminated in 2018 without receiving adequate reason from Amazon, who owe him and his production company Gravier $9m in guarantees, as well as money that would have been based on the film's success upon release, and the $25m-$27m MG Amazon would have paid to license the film.
In Thursday's filing, the veteran filmmaker claims Amazon Studios ended the film deal without cause, citing a "baseless" 25-year-old allegation against him that would already have been known to Amazon and the public before the film deal was signed.
Amazon had not commented to Screendaily at time of writing.