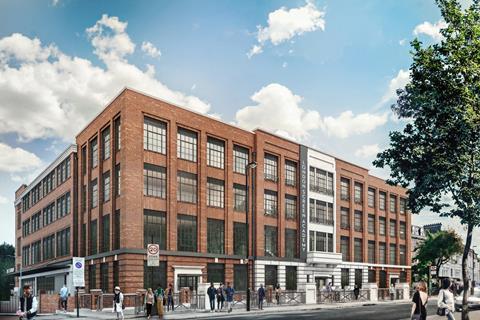 The London Screen Academy (LSA), a free sixth-form college set up to address skills shortages in the UK's screen sectors, has appointed its inaugural principal and is now accepting applications for students.
The project has been founded by heavyweight UK producers including Working Title Films, Heyday Films, EON Productions, and Lisa Bryer.
The school will open in September 2019 in Islington, north London. It will be take an initial 300 students at the UK sixth-form age, 16-19, and that number will eventually rise to 1,000.
It will be a free establishment and is set up as part of the UK government's state-funded free school programme. The LSA is part of the Day One Trust, which also runs another academy, ELAM (East London Arts and Music), which has been operating for five years and has been rated "outstanding" by Ofsted.
Nick Watkiss, a headteacher who has been working in schools for more than 15 years, has been appointed the school's first principal designate. Watkiss has been working with the founder companies to develop the curriculum, as well as with the Department for Education and former BRIT School principal Nick Williams. Teachers and staff are currently being recruited.
The school's two-year programme will combine academic study and practical training in the screen industries, and students will graduate with a UAL Level 3 Extended Diploma in Creative Media and Production – the equivalent of three A-levels. All students will also study English and Maths.
The decision to open the school comes following a huge increase in production spend in the UK, which has seen overall contribution to the economy from the screen industries hit a record £7.9bn in 2016.
"We want to make the seemingly inaccessible film and television worlds accessible," said Working Title co-chairman Tim Bevan. "We believe our workforce should better reflect the diversity and cultural richness of the city in which we live."
"Thousands of jobs will be created in this sector over the coming years and we will ensure our students are ready for them," added Watkiss.
Industry bodies to have backed the project include the BFI, BAFTA, the UK Screen Alliance, Film London, ScreenSkills, the National Film and Television School (NFTS).