New non-fiction slate from the genre specialist also features Korea by Yann Moix and Why Horror?.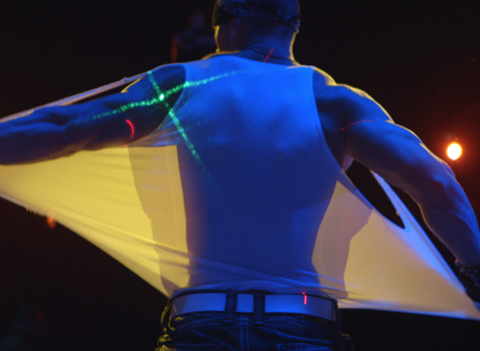 French genre specialist WTFilms has picked up sales on documentary La Bare, which goes behind the scenes at the famous male stripper club La Bare in Dallas, as part of a move into non-fiction.
WTFilms co-founders Dimitri Stephanides and Gregory Chamet say the move is a natural one for their Paris-based company, which has built up a strong reputation for its genre-based fiction slate in recent years.
"We love genre but want to tackle every aspect of its wide range", said Stephanides
"Great films like Jodorowsky's Dune and Room 237 have inspired us. Our name means we want to sell intense, rock 'n' roll movies, and that is valid for documentaries as well."
La Bare was written and directed by Joe Manganiello, who played Big Dick Richie in Magic Mike. The film, which premiered at Slamdance in January, will be released in the US this summer by Main Street Films. Buyers will be able to screen it at the Doc Corner in Cannes Marché.
Non-fiction slate
WTFilm's new non-fiction slate also includes Korea, an exploration of the North and South Korea divide for which prize-winning author and screenwriter Yann Moix, whose film credits include Podium, travelled to both places, gaining access to some remarkable places.
"With never-seen-before footage of life in North and South Korea, this film will take the viewer into some of the most unheard of places, such as the North Korean Hollywood studios, or the very exclusive offices of Samsung" said Stephanides.
Korea is produced by Guillaume Rappenau of Rappi Productions. Its other recent productions include Denis Delestrac's Sand Wars, which won numerous awards including a Japan NHK prize.
"The movie will be ready for 2015 which is the year of Korea in France. We are aiming for major festivals next year, especially Busan" says Rappeneau.
Horror
Remaining close to its roots, WTFilms will also sell the feature documentary Why Horror? in which horror fan Tal Zimerman delves into the psychology of horror around the world.
His trip around the globe, from Mexico to Japan to the US, features interview with horror maestros such as Eli Roth, George A. Romero, John Carpenter, Alexandre Aja, Alex de la Iglesia, Ben Wheatley, Simon Barrett, Takashi Shimizu, Don Coscarelli and Nicolas Lopez.
"For us who are fans of horror films and are dedicated to selling them this is a dream come true," said Chambet. "It's fascinating to see that people from any country or gender are horror lovers, and that scary movies translate the same everywhere. This is a love letter to genre and it couldn't be more fitting for WTFilms."
"When you see filmmakers such as Joe Begos and Josh Ethier from Almost Human who have countless tattoos of their favourite movies on their bodies, you have to realize that for many people, horror is not a hobby, it's a lifestyle", added Colin Geddes, who runs the Midnight Madness selection in Toronto and acts as a producer on the film.
WTFilms will premiere a promo and 15 minutes of footage in Cannes.
Fiction line-up
Alongside its new documentary slate, WTFilms will also be pushing its traditional fiction line-up, headed by sci-fi thriller Debug, starring Jason Momoa, which will get its market premiere at Cannes.
The slate also includes Gates of the Sun, billed by WTFilms as "the first ever Arab action film". It features Mike Tyson in the cast. An exclusive promo will be available on the stand.