Moonriver signs multi-year partnership with eOne and The Mark Gordon Company; announces first movie.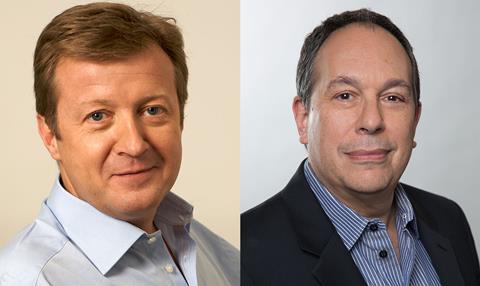 Entertainment One production chief Xavier Marchand has left the company to start Moonriver Content.
The UK-based production company, which will develop film and TV projects with a focus on British and European stories and talent, is backed through a multi-year partnership with eOne and LA-based production outfit The Mark Gordon Company, of which eOne owns a 51% stake.
The two companies are expected to partner on Moonriver projects by providing financing, co-production and distribution.
The first film under the new collaboration will be Exposure, which has Niki Caro (Whale Rider) attached to direct. Written by Hayley Schore and Roshan Sethi, the film is about scientist Rosalind Franklin who was instrumental in the discovery of the DNA.
Marchand, the former Momentum Pictures MD whose executive producer credits for eOne include Eye In The Sky and Spotlight, will remain attached as a producer or executive producer on several eOne film projects.
Screen understands that the executive will not be replaced at eOne, which is expected to announce future production plans in January. The distribution and production indie major shuttered its London-based international sales division earlier this year.
The Mark Gordon Company, producer of TV series Grey's Anatomy and movies including Steve Jobs and Source Code, currently has Aaron Sorkin's feature directorial debut Molly's Game in production with eOne.
"I am thrilled to launch my company to work on my own projects and continue working with all the talented partners who have entrusted eOne and me with their films. In partnership with Mark Gordon and his superb team, and with the backing of eOne, I look forward to building on these existing relationships and fostering new ones in film as well as in TV," said Marchand.
"We are eager to expand into Europe, and finding strong projects requires deep relationships and experience. Xavier brings a robust network to the partnership," commented Mark Gordon.
"On top of that, he's a creative storyteller who people love to work with. We're excited for what's to come."
"Xavier has done an incredible job launching our film production business and we are excited to now see him launch his new venture," added eOne's president of film Steve Bertram.
"With a range of quality projects already in development, Xavier is off to a running start. We look forward to making great content with Xavier and The Mark Gordon Company in the years to come."