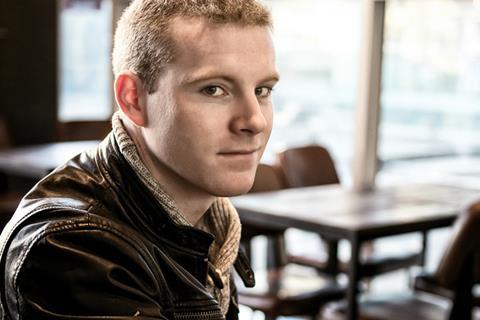 XYZ Films has expanded its international ranks with new South Korea executive Pierce Conran, who is in Hong Kong attending Filmart with the company this week.
Conran joins James Marsh (Hong Kong), Simon de Bruyn (Australia/New Zealand) and Todd Brown and Mike Sherman (Toronto) on the company's international roster.
Based in Seoul since 2012, he edits the Korean Film Council's English website, founded the site Modern Korean Cinema, and writes for Screen Anarchy and Time Out Seoul.
In 2014, he founded 2Mr Films with Lee Sang-woo, and has produced six films that have been screened at festivals around the world, starting with Dear Dictator.
Conran wrote the screenplay for Cannibal Granny in 2016 and also serves as a programming advisor at the Fribourg International Film Festival.
"We are incredibly pleased to deepen our relationship with Pierce at XYZ," Todd Brown said. "He has been a trusted friend and ally of the company and proven repeatedly to have an eye for talent that will make him a huge asset. We could not be happier to bring him formally into the family."
XYZ has scored success in Asia, most notably with Indonesian action films The Raid and The Raid 2, both of which Sony Pictures Classics distributed in the US. Recent Asian production efforts include Erik Matti's Buybust (Philippines) and Timo Tjahjanto's The Night Comes For Us (Indonesia).
XYZ's sales titles have included Sam Voutas' King Of Peking (China) and Jimmy Henderson's Jailbreak (Cambodia).
XYZ's Mandy starring Nicolas Cage premiered at Sundance, one year after the company's I Don't Feel Home In This World Anymore won the festival's 2017 grand jury prize.