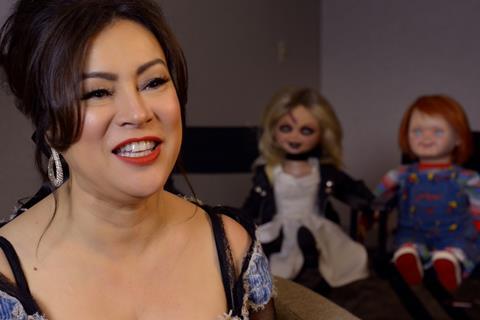 Yellow Veil Pictures has acquired world sales rights to Kyra Elise Gardner's debut documentary feature Living With Chucky, which will screen at Frightfest in the UK later this month.
The film explores the iconic Child's Play franchise through a personal and social perspective. Gardner is the daughter of Tony Gardner, who was the chief puppeteer for the majority of the horror franchise inspired by Child's Play in 1988.
Living With Chucky uses new and archival interview footage to explore the film's cultural impact over the years with principal cast and crew members including Don Mancini, Brad Dourif, Jennifer Tilly, Tony Gardner, and David Kirshner.
Celebrity fans of the franchise Marlon Wayans, John Waters, and Abigail Breslin also weigh in.
Yellow Veil co-founders Joe Yanick, Hugues Barbier and Justin Timms negotiated the deal with Kyra Elise Gardner.
"Living With Chucky is an essential look at the impact and longevity of the Child's Play series, imbued with so much heart and soul," said Yanick. "It's a family effort that will appeal to a diverse and sprawling fan base around the world."
New York and Los Angeles-based Yellow Veil's sales slate includes Tilman Singer's debut feature Luz, The Adams Family's Hellbender, George A. Romero's The Amusement Park, and Philip Gelatt and Morgan Galen King's The Spine Of Night.