Egyptian director Yousry Nasrallah has boarded the Arabic version of user-generated feature film format, Entertainment Experience, produced by Arab Format Lab.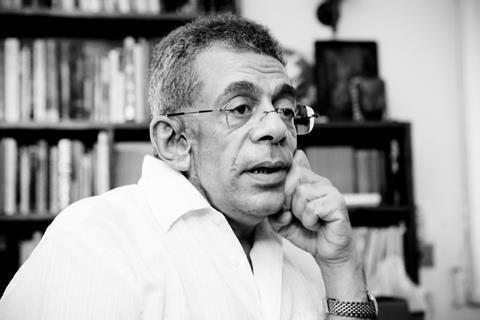 Dutch filmmaker Paul Verhoeven participated in the original version of the format, produced by Amsterdam-based FCCE, which involves members of the public completing a feature film script initiated by a director. The winning scripts are then remade by the director for theatrical release.
Dubai and Jeddah-based Arab Format Lab acquired Middle East and North Africa rights to the format from FCCE last year. Dubbed the Arab Entertainment Experience, the Arabic remake will feature a pan-Arab version as well as spin-offs tailor-made for the Egyptian, Saudi and Emirati markets. Nasrallah is leading the overall pan-Arab initiative.
Nasrallah will attend a presentation of the project at DIFF today alongside Arab Format Lab CEO Khulud Abu Homos and FCCE Chief Commercial Officer Justus A.G. Verke.
Entertainment Experience is among a number of formats acquired by Arab Format Lab over the last year, including US teen comedy drama Red Band Society and Spanish prison drama Locked Up, which the company plans to transpose to Guantanamo Bay.
"It's not just about buying ideas. Formats also bring in the expertise. So in case of Red Band Society, we're bringing in the Spanish director, the head writer," said Abu Homos. "This is also part of our vision. Formats bring ideas, but also bring training to our local directors and writers."