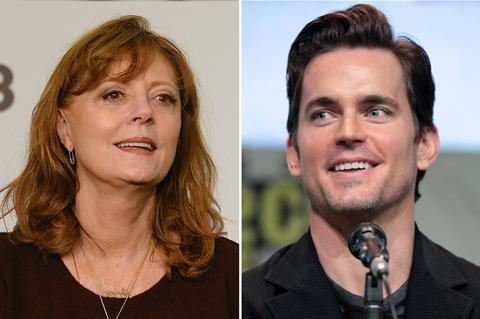 Online video giant YouTube has acquired Maryam Keshavarz's Vulture Club starring Susan Sarandon and Matt Bomer, and is planning a theatrical release for 2018, after which it will show the film on its YouTube Red subscription service.
A theatrical release would make the film eligible for Academy Awards consideration so long as the film plays for seven consecutive days in a commercial theatre in Los Angeles County.
Principal photography has been completed on the film, which features Sarandon as a veteran emergency room nurse who takes drastic measures to free her war correspondent son (Bomer) when he is captured by a terrorist group. Edie Falco (The Sopranos), Julian Morris (Pretty Little Liars) and Lola Kirke (Mistress America) round out the cast.
The film is produced by Anna Gerb, Neal Dodson and J.C. Chandor for CounterNarrative. All three have previously produced Chandor's self-written and directed Margin Call, All Is Lost and A Most Violent Year.
Susanne Daniels, YouTube's global head of original content, said of the film: "This emotional drama grapples with relevant issues journalists around the world face today. Maryam Keshavarz lends her powerful perspective as an Iranian-American filmmaker, and Susan Sarandon's moving performance immediately drew us into this compelling film."
Daniels spoke to Screen recently, outlining the company's mission for their $10-per-month subscription platform and joking that they "are going for global domination."
Earlier this year YouTube Red purchased Bodied, a music satire from Joseph Kahn and produced by Eminem, about a grad student who finds success in the battle rap genre. A 2018 theatrical run is also in preparation for that film, which previewed at Sundance in January.