The board of directors of the Trinidad and Tobago Film Company Limited have unveild the new face of the Caribbean island nation's film industry.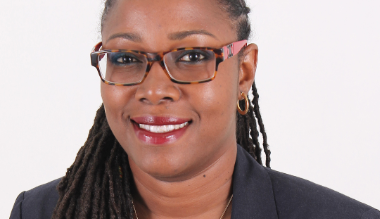 Nneka Luke assumed the role of general manager effective September 1.
Luke most recently served as external relations director at the trinidad+tobago film festival (ttff), where she played a key role in helping to grow the festival's profile and built a regional and international network encompassing Europe, the US, South Africa, South America and the Caribbean.
Chairman of the board Camille Selvon Abrahams said: "Ms. Luke was carefully selected from a group of highly qualified applicants. Her background in festivals, film and finance showed us that her base was wide and included elements that are critical for taking film in T&T to the next level.
"Her immense network of professionals in the field, and an understanding of film financing and support makes her suitably primed to take on this important role in the industry.

"She also has a wonderful connection to the local film stakeholders which is extremely important for us as we believe that we have some bridges to build in order to move forward."
"After almost six years of involvement in the local film industry, first as a private sector sponsor and then at the ttff, it is exciting to have the opportunity to now contribute to its development at the state level," said Luke.
"I see only the many possibilities to build on the foundation work that has been done to create a strategically-developed film industry that serves both international productions and T&T's creative producers."