ACTOR: Olivia Cooke has been living out of a suitcase for two years.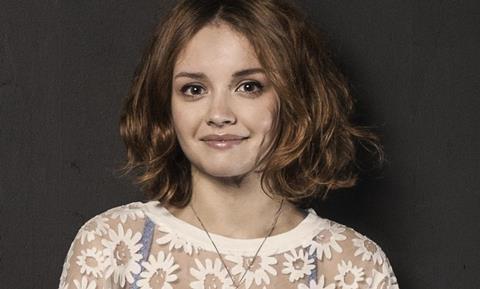 "I get home to Manchester and my mum goes mad at me, saying my room is a mess, but I say 'Mum, everything I own in the world is in this room!'," says the 20-year-old star of the critically acclaimed US series Bates Motel, now going into its third run for Universal.
In her series downtime, Cooke has also shot Hammer horror The Quiet Ones with Sam Claflin, sci-fi thriller The Signal and supernatural adventure Ouija, which Universal will release in October.
"I'm definitely going to try to move away from horror now," she says with a laugh, as she prepares for the June shoot of Me & Earl & The Dying Girl opposite Thomas Mann for Indian Paintbrush.
The only daughter of a working-class single mother, Cooke attended the Oldham Theatre Workshop for eight hours a week as a child. When she landed the part of Christopher Eccleston's daughter on short-lived TV series Blackout, he then suggested her for the BBC's The Secret Of Crickley Hall, and within months she had won the key role in Bates Motel.
By the age of 18 Cooke was living by herself in Vancouver, working on her American accent and trying to adapt.
"I didn't know anyone," she recalls, "I didn't have any money. It was a big reality check. My mum was nervous but no way was that going to stop me."
It changed her life. "Bates Motel is such a critical success in the US, it has given me a classier profile," she says.
"It has allowed me to go up for roles I'd never have dreamed of. I'm just a girl from Manchester and I'm in a room with Oscar nominees waiting to audition."
Contact Christina Shepherd, Shepherd Management christina@shepherdmanagement.co.uk