Italian sales agency secures deals in Berlin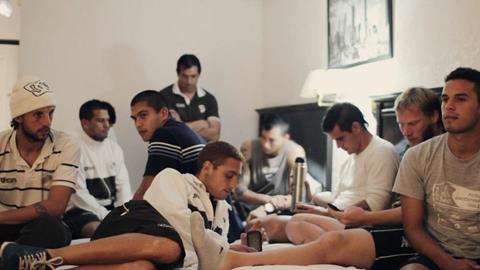 At Berlin's European Film Market (EFM), The Open Reel has sold rights for Roberto Caston's The Silly Ones And The Stupid Ones to Uruguay (Cineteca Uruguaya), Poland (Manana, for theatrical release) and Italy (MyMovies). The drama premiered at the 2014 San Sebastian Film Festival.
For the US and UK, TLA Releasing has taken all rights to Jonathan Taieb's Stand.
TV Polska has acquired theatrical rights for Damien Manivel's A Young Poet and Lex Sidon's Grand Street.
French distributor Optimale secured all rights to Julian Hernandez's I Am Happiness On Earth.
Czech Platform Doc Alliance has acquired Roberto Fiesco's Quebranto and Tiago Leao's Longing Nights.
New titles will be represented as international sales by The Open Reel: Fullboy, a documentary directed by Martin Farina; Jess & James directed by Santiago Giralt; and Julian Hernandez's Young Man at the Bar Masturbating with Rage and Nerve.