Philippe Claudel's A Childhood (France, pictured) took the Chicago International Film Festival's international film competition Gold Hugo on Saturday night.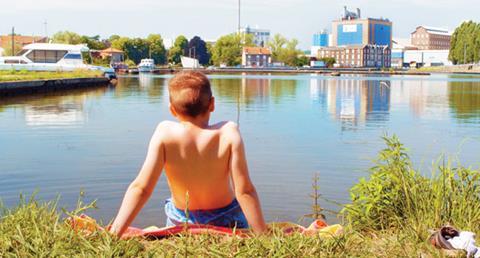 Santiago Mitre's Paulina (Argentina-Brazil) claimed the Silver Hugo special jury prize and Pablo Larrain's The Club (Chile) earned the Silver Hugo for best director.
In the New Directors Competition for first and second features receiving their US premieres, Pengfei Song's Underground Fragrance (China) clinched the Gold Hugo while silver went to Runar Runarsson's Icelandic entry Sparrows.
The Roger Ebert Award presented annually to an emerging filmmaker whose film "presents a fresh and uncompromising vision" went to Ida Panahandeh's Nahid (Iran).
João Pedro Plácido's Volta à Terra (Portugal-Switzerland) took home the Documentary Competition Gold Hugo.
The Founders Award went to Michael Moore's Where To Invade Next. Michael Kutza, founder & artistic director of the Chicago International Film Festival, announced the winners of the 51st edition on Saturday.
For the full list of winners click here. The festival runs through October 29.