Jurors at the 2015 Los Cabos International Film Festival unveiled their winners as the Mexican festival came to a close at the weekend.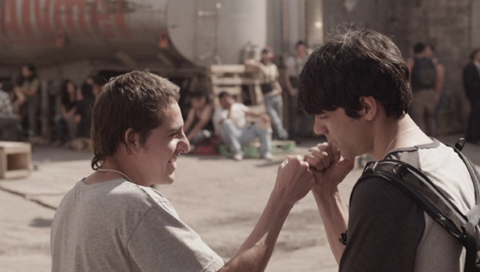 In the Parallel Awards, the Cabos Discovery CTT EXP & Rentals Award – equivalent to four weeks of filming equipment – was presented to Paulina del Paso for her film A Flor De Piel (Skin Deep). The award carries a $75,248 (MXN 1,256,000) prize.
The Cabos In Progress Chemistry Award carrying a $45,000 prize in colour correction services went to Sebastián Hiriart for Carroña (Carrion),

The Cabos In Progress FOX+ Award went to La Habitación (The Bedroom) directed by Carlos Carrera, Daniel Giménez Cacho, Carlos Bolado, Ernesto Contreras, Alfonso Pineda Ulloa, Alejandro Valle, Iván Ávila Dueñas and Natalia Beristáin. The award carries a $30,000 cash prize and rights to broadcast the film in Latin America.

The Producers Network Badge Award went to producer Mayra Espinosa Cabos Discovery entry Calla (Keep Quiet).

The México Primero Art Kingdom Award was presented to Jack Zagha for Almacenados (Warehoused). The prize includes $12,000 for the making of a trailer.

The México Primero FOX+ Award worth $40,000 for Latin American broadcast rights was presented to Alejandra Márquez' Semana Santa.

Turning to the Industry Awards, the Cabos Discovery Jury selected Jessica Sanders' Picking Cotton to receive the Cabos Discovery Award worth $8,000. The Cabos In Progress Jury presented $10,000 to Ricardo Silva's El Fracaso.

Julio Hernández's I Promise You Anarchy (Te Prometo Anarquía) dominated the official selection awards, earning both the FIPRESCI award for best Mexican Film and the México Primero jury's $15,000 Cinemex Award for best film.
After the awards ceremony Ewan McGregor collected the previously announced 2015 Protagonist Award for excellence in acting. The Scottish actor starred in festival selection Last Days In The Desert.
Los Cabos Arte y Cultura president Alfonso Pasquel Bárcenas presided over the ceremony with Los Cabos Tourism board director Rubén Reachi Lugo and State Tourism deputy of Los Cabos, Pablo Armenta Gutiérrez.
The festival ran from November 11-15.