Dir: Ross McElwee. US-France. 2011. 87mins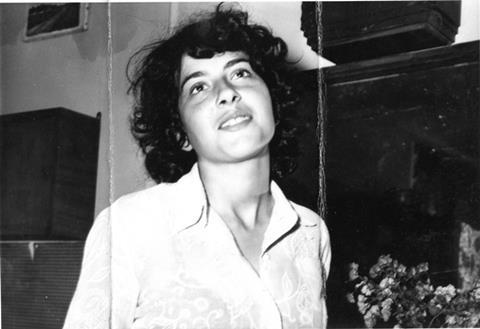 Twenty-five years after indie hit Sherman's March, documentary maker Ross McElwee continues to mine his own life for droll and wistful stories that prompt him to move his camera tentatively around the question of what it means to be human. A small but oddly profound little work, Photographic Memory uses old fogey dad McElwee's frustration with his post-adolescent son Adrian as an excuse to delve into an episode from his own youth, when he briefly lived in Britanny.
The result is a sad, funny, homespun, often quite moving meditation on the passing of time and the evanescence of recorded memories.
Few of McElwee's films achieve much distribution outside of the festival circuit, and this very low-fi work of self-enquiry is unlikely to be an exception. And though it features a stunt-skiing, media-savvy, instant-messaging son in his early twenties, this is very much the anxious father's film – and will appeal to the anxious father's generation.
It's also a meditation on photography, both still and moving, and the poignancy of the gap between the image captured and what we retain of the experience. Alternating home-movie footage of his son as a curious, questing child and the teen and post-teen slouch that he's become (some of the latter shot by Adrian himself on various digital formats), McElwee explains in earnest voiceover that he doesn't get Adrian any more, or understand how he can be so focused on small screens the whole time: "he seems to be in a constant state of technical overload", dad laments.
There's something half painful, half comic about the older man's complaints, an underplayed but still noticeable Allenesque touch that has us wondering whether the ultimate effect of all this hand-wringing about the younger generation – to make us sympathise with the son against the psychoanalysing, over protective father – is in the script. (A passage in which it is revealed that McElwee has gone as far as to snoop around his son's bedroom for evidence of misdeeds, suggests it might be).
The film extends its range, and not before time, around a third of the way in when McElwee links his son's current drifting state with a road trip he himself took in a VW combi van in 1974 from Paris to Britanny – where, in the seaside town of St Quay Portrieux, he was hired as an assistant by a wedding photographer.
The photographer, a jazz-loving, philosophy-spouting provincial existentialist called Maurice, obviously made a big impression on McElwee, and with the help of the photographs the documentarist took back then, and the journals he filled, he sets out to find his mentor. He also wants to track down Maud, a young woman he had a brief, romantic, 'very French' affair with at the time.
The result, told with all the spontaneity that only a one-man-band director who is also the film's main subject can manage, is a sad, funny, homespun, often quite moving meditation on the passing of time and the evanescence of recorded memories. Perhaps it never quite illuminates the present-day father-son relationship, except to suggest that frustration is an integral, and necessary, part of what sons do to fathers. But narrative neatness was never one of McElwee's faults.
Production companies: St Quay Films, French Connection Films
International sales: contact Marie-Emmanuelle Hartness, St Quay Films, mhartness@stquayfilms.com
Executive producers: Marie-Emmanuelle Hartness, Ross McElwee
Co-executive producer: Eric Ellena
Cinematography: Ross McElwee
Editor: Sabrina Zanella-Foresi
Narrated by Ross McElwee