Riding high on SAG and Golden Globe nods for his lead role in Trumbo, the actor will receive the 27th annual Palm Springs International Film Festival's (PSIFF) Spotlight Award, Actor.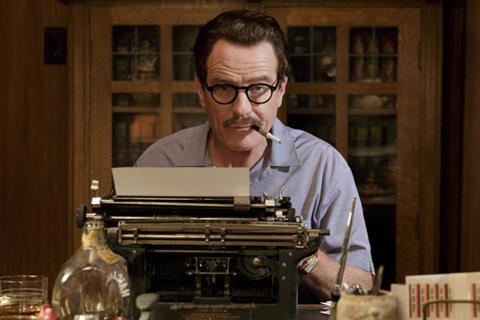 Cranston, whose credits famously include TV smash Breaking Bad, will be feted at the festival's annual awards gala on January 2, 2016. He was part of the Argo cast that won the PSIFF ensemble award in 2013.
Prior recipients of the Spotlight Award include J.K. Simmons, Julia Roberts, Jessica Chastain, Amy Adams and Helen Hunt. Rooney Mara will receive the Spotlight Award, Actress at this year's awards gala.
"Whether on film, television or Broadway, Bryan Cranston is an outstanding actor who delivers an extraordinary and memorable performance with each character he takes on," said film festival chairman Harold Matzner.
"In Trumbo, Cranston brings his amazing talent to his portrayal of blacklisted screenwriter Dalton Trumbo. For this brilliant performance, worthy of the awards recognition it has been receiving, it is an honour to present Bryan Cranston with the 2016 Spotlight Award, Actor."
The festival runs from January 1-11, 2016.