Screening of the first 3D Croatian film at the Pula Film Festival in Croatia (Jul 21-28) sets record for 3D attendance and projection distance.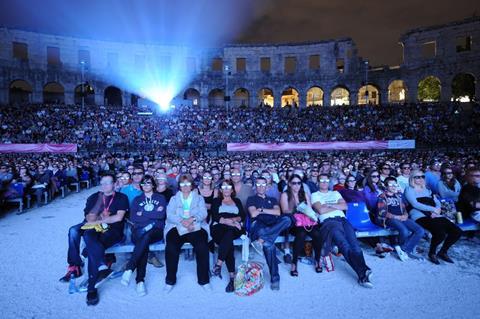 The first Croatian 3D feature film Accidental Passer-by, directed by Jozo Patljak, screened in competition at the Pula Film Festival on July 25 at the Vespasian Amphitheatre, which dates back to the first century AD.
The RealD and Blitz CineStar enabled 3D projection was carried out from a distance of 73.6 meters, the furthest ever recorded. It was attended by 5,920 spectators, which is believed to be the largest number of spectators ever at a 3D screening.