Dramatisation of actress Romy Schneider's incendiary 1981 interview with Stern magazine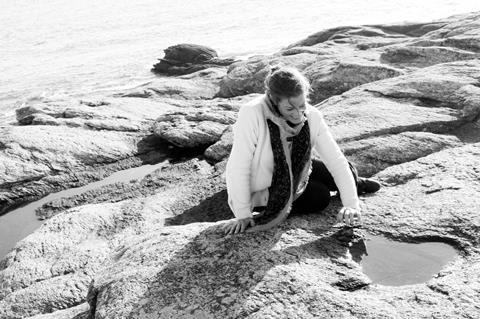 Dir/scr: Emily Atef. Germany, Austria, France. 2018. 116 mins
1981, the Breton town of Quiberon. The actress Romy Schneider (Marie Bäumer) checked into an exclusive spa with the intention of quitting alcohol where, despite her fragile state and having previously been burned by the German press, she agreed to an interview and photo shoot with Stern magazine. It would prove to be incendiary and it would be her last before her death. This handsome, carefully crafted drama explores the charged encounter between the actress, the writer, the photographer and the childhood friend who tries to protect Romy from the prying questions and from herself.
Marie Bäumer is terrific; she brings to the role a skittish mercurial quality which teeters on the edge of panic
Films which turn the lens onto the movie industry and its stars tend to be catnip to festival programmers, and this persuasively-acted portrait of an actress on the brink is likely to be no exception, exporing as it does similar territory to My Week With Marilyn. Theatrical prospects should be healthiest where Schneider's star burned brightest.
The film, which won the Eurimages Co-Production Development Award in 2015, represents a step up in terms of ambition for writer/director Atef, best known for Molly's Way and The Stranger In Me. Shot in black and white, the better to pay homage to the iconic photographs taken by Robert Lebeck (played here by Charly Hübner) to accompany the Stern interview, the film is striking from the outset. But the monochrome imagery is as likely to highlight the bleakness – of the Breton coastline off-season, of Romy's fractured anguish – as it is to capture beauty.
The Romy we first encounter is in a pensive mood. She confides in her recently arrived friend Hilde (Birgit Minichmayr) that her aim is to get sober and healthy; not for a film but for her fourteen-year-old son David who is threatening to move in with his step-family. Over a soul-sapping lunch of pallid broth, the pair giggle ruefully into their mineral water. But Romy's resolve is shaken with the arrival of Lebeck, a friend and lover, and the gimlet-eyed reporter Michael Jürgs (Robert Gwisdek).
The initial encounter knocks her off balance – Jürgs' technique as an interviewer doesn't extend to treating his subjects with kid gloves. That evening, the four of them find a bar by the port where Romy tucks into the champagne with a gusto which borders on desperation. Her joy is a precarious, friable thing; the handheld camera grows increasingly uninhibited as the night wears on. Back at the spa, she clings to Hilde. "I can't be on my own".
Jürgs comes prepared to the second interview session with two bottles of chilled wine, foresight which is repaid by Romy's admission that she is unhappy, broke and tortured by feelings of inadequacy as a mother. Bäumer is terrific; she brings to the role a skittish mercurial quality which teeters on the edge of panic. Romy's moods change like the Breton weather, her giddy highs and clouds of fear almost coexisting.
As Hilde, Minichmayr spends much of the film in watchful silence, but gets to share a bitingly enjoyable exchange with Jürgs as he attempts to nettle her over dinner – Atef's perceptive writing gives both actors plenty to get their teeth into. Gwisdek is a tricky delight as the unscrupulous journalist who instinctively seeks out Romy's weakest points. But she disarms him too. "I trust you", she says. His small sigh of exasperation speaks volumes about the burden of guilt she has neatly placed on his shoulders.
Production company: Rohfilm Factory
International sales: Beta Cinema beta@betacinema.com
Producer: Karsten Stöter
Cinematography: Thomas W. Kiennast
Editor: Hansjörg Weissbrich
Production Design: Silke Fischer
Music: Christoph M. Kaiser, Julian Maas
Main cast: Marie Bäumer, Birgit Minichmayr, Charly Hübner, Robert Gwisdek, Denis Lavant, Yann Grouhel, Christopher Buchholz, Vicky Krieps, Vincent Furic, Loïc Baylacq