Dir: Antonio Campos. US. 2008. 122mins.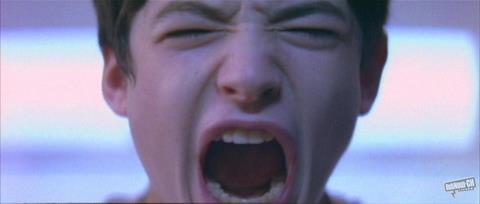 A handsome, widescreen cinematic essay on modes of perception amongst those raised in the TV-internet age, Afterschool marks out 24-year-old America's Antonio Campos as a film-maker to watch. This prep-school-set study of virtual influence on human behaviour and culpability is somewhat schematic and underpopulated, however, and its dark subject matter may stifle commercial interest.
Unnecessarily long at two hours, Afterschool's somewhat amateurish cast is led by Ezra Miller as Robert, an insecure, 'sensitive' student who, like his two dorm-mates, is hooked on computer images. The most seminal are violent porn scenes, and the resulting fantasies begin to cloud the boy's already-compromised mind. (He picks up medication from the school shrink, himself a dodgy character.) When he accidentally videos two 17-year-old twin sisters dying from a dose of drugs, the resulting film sets off paranoia among teachers and students.
Campos, who has several shorts under his belt, favours long takes and slight camera movements to advance his story line. The look is clean, nearly symmetrical, a relative of the US remake of Funny Games. The sterile feel helps advance the more bloody scenes but, as a tradeoff, makes the overall film appear a bit financially strapped. Yet the aesthetic is spare; the director pays homage to veteran documentarian Frederick Wiseman, who chose to let events happen before a waiting camera rather than force them to occur in the interest of efficiency.
The film-maker raises some significant philosophical issues. Is culpability more complicated because human actions are less and less a function of will power' Is original thought a thing of the past' Are we more and more able to live with ourselves as amoral creatures merely mimicking the behaviour of cliched, unreal characters'
From the opening sequence it is clear that Robert favours gruesome visuals, and of course sexual titillation dominates this teenager's life. Campos ingeniously blends the two overriding interests into a cohesive if disturbing worldview that overrides conventional notions of civil behaviour and restraint. The self-absorption born of indirect living is here documented by a perpetrator who is much more dangerous than he seems.
Production companies
Borderline Films
Hidden St Productions
International sales
The Coproduction Office
(33) 1 5602 60 00
North American sales
Submarine Entertainment
(1) 212 625 1410
Producers
Josh Monday
Sean Durkin
Screen play
Antonio Campos
Cinematography
Jody Lee Lipes
Production design
Kris Moran
Editing
Antonio Campos
Music
Rakotondrabe Gael
Main cast
Michael Stuhlbarg
Gary Wilmes
Emory Cohen
Rosemarie Dewitt
Ezra Miller
Addison Timlin
Jeremy White