Dir. Marc Forster. US/Thailand, 2016. 110 mins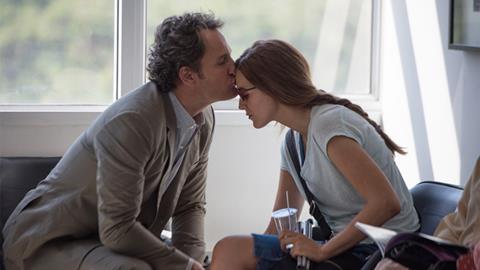 The transition from being blind to being sighted, from dependency to independence changes all the comforting certainties of a marriage in All I See Is You. Marc Forster's meandering slow-burning, tale has elements that might have attracted Polanski or Almodovar but eventually settles for a psychological thriller that is a little too enigmatic for its own good.
The sense of a couple drifting apart and no longer wanting the same things opens the film to several possibilities
Forster has always balanced the blockbuster side of his career (Quantum Of Solace, 2008), 2013's World War Z) with more intimate, smaller scale dramas and All Is See Is You falls into the latter category as it focuses on Gina (Blake Lively) and James (Jason Clarke), an American couple living in Bangkok. Gina has been virtually blind since childhood after surviving a car crash that claimed the lives of her parents. She relies on the devoted James for everything.
Forster makes painstaking efforts to immerse the viewer in the vulnerability of Gina's life. The flush of a toilet sounds like the roar of Niagara, the rude ring of a doorbell is like a game show buzzer. There are blurry images, distant shadows, explosions of lights and colours. Visually and aurally, he creates a visceral sense of the the world as she experiences it. In fact he lavishes so much attention on the look and sound of the film that you almost wish he had spent a little more time in refining and clarifying the screenplay.
The plot starts to kick in when Gina undergoes a successful operation to restore the sight in her right eye. She can now see James for the first time and, ironically, he can no longer recognise the woman he married. A sighted Gina is bolder and less biddable and the strait-laced, unadventurous James is no longer enough for her.
The film's best and liveliest scenes are set during a visit to Gina's sister in Barcelona where her exhibitionist, paint-smeared brother-in-law Ramon (Miquel Fernandez) definitely feels like a character who has strayed from the world of Almodovar. He brings out the adventuress in Gina. When she appears made-up in heels and a drop dead dress, a stunned James reluctantly admits: "You look very sexy". A deflated Gina replies: "You make that sound like a bad thing."
The sense of a couple drifting apart and no longer wanting the same things opens the film to several possibilities from an anxious drama of a marriage collapsing to a more giddy melodrama. Instead, Forster co-screenwriter Sean Conway (TV's Ray Donovan) opt to edge towards a more conventional thriller - although you suspect the ambiguity of their approach lacks the clearly defined thrills and spills that mainstream genre fans would have preferred, rendering the film hard to classify or pitch.
Continuing to confirm her versatility, Blake Lively rises to the challenge of a demanding role, making Gina the sympathetic figure throughout. Jason Clarke is suitably low-key as a man who gives all the outward appearance of decency and devotion yet leaves just enough doubt lingering in the mind to suggest that there could be a monster lurking beneath that bland facade.
Lively's box-office success with The Shallows and constantly rising star might be enough to attract interest in All I See Is You but the bumpy plot and underwhelming ending suggest it could struggle to connect with a sizeable audience.
Production companies: SC International Pictures, 2Dux2, Wing and A Prayer Pictures, Link Entertainment
International sales: Sierra/Affinity info@sierra-affinity.com
Producers: Marc Forster, Craig Baumgarten, Michael Selby, Jillian Kugler
Screenplay: Marc Forster, Sean Conway
Cinematography: Matthias Königsweiser
Editor: Hughes Winborne
Production design: Jennifer Williams
Music: Marc Streitenfeld
Main cast: Blake Lively, Jason Clarke, Yvonne Strahovski, Danny Huston, Ahna O'Reilly