Thai director Jakrawal Nilthamrong presents a medatative exploration of long-term love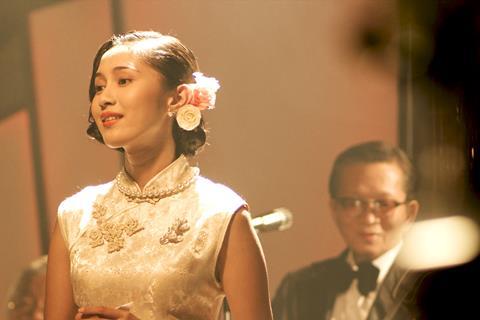 Dir/scr: Jakrawal Nilthamrong. Thailand/France/Netherlands/Singapore. 2021. 118 mins.
The past haunts and shapes the present in the enigmatic, meditative and thought-provoking Anatomy Of Time. In keeping with his previous feature Vanishing Point (2015), director Jakrawal Nilthamrong has taken inspiration from elements of his family history. Here, he appears to be trying to comprehend and honour the nature of the love that bound his parents to each other, as well as reflecting on bigger issues in Thailand. Slow-moving and mournful, it is as mysterious and intriguing as any film by his fellow countryman Apichatpong Weerasethakul, and should attract festival support.
Nilthamrong presents us with pieces of time and leaves space for the viewer to contemplate and speculate
Anatomy Of Time opens as Maem (Thaveeratana Leelanuja) checks that her elderly husband The General (Sorabodee Changsiri) has breathed his last. She cleans the body and then takes an open razor to slit the skin and remove what looks like an old bullet. That is the cue to return to their earliest meetings when the young Maem (Prapamonton Eiamchan) was torn between two men and, in retrospect, between the two paths her life might take. Rickshaw driver Don (Paopoom Chiwarak) is a gentle, sensitive figure and quite the contrast to the cocky confidence of the handsome General (played as a young man by Wanlop Rungkumjad), who swaggers around in dark sunglasses and woos her with expensive gifts.
There is a strong visual contrast between the two periods of Maem's life. The early romance unfolds mostly outdoors in leafy forest glades, quiet flowing rivers, sunlight and space. The smooth glide of the camerawork adds to the sense of tranquility. The final days with The General are in a gloomy room dominated by a bed and the paraphenalia of sickness and decline. Nilthamrong filmed in his mother's home, and there is an authentic feel of a lifetime in the clutter of photos, medals and dust-covered memories.
We never learn the full extent of the disgraced General's actions. He was a soldier who did what he thought was required for the future of the country. We do see how he is perceived by others, from the care assistant who wishes him an agony of suffering to the cafe owner who refuses to serve him and brands him a fascist. His part in Thailand's history is a memory that few choose to visit. When Maem or the elderly General venture into a town of street markets and neon-lit nightclubs, they have the look of ghosts.
We do know that Maem has remained by him, devoted until death, with echoes of Michael Haneke's Amour. There is a tenderness in all her ministratons as she cuts his nails, trims his hair and applies drops to his sticky eyes. Flashbacks suggest that this was a relationship she entered into with eyes wide open. She knows that Don has been savagely beaten: "He had a run-in with the wrong people." She asks her father, "Do we reap what we sow?" Their philosophical conversations about heaven and hell reflect both the character and the director's Buddhist beliefs. Her father's work as a clockmaker and clock repairer underlines the sense of time passing; clocks provide a gentle whir of ticks and chimes throughout.
Nilthamrong presents us with pieces of time and leaves space for the viewer to contemplate and speculate. Maem sees a beautiful, flowering tree growing precariously on the side of a mountain and wonders how such a thing can thrive in seemingly impossible conditions. Perhaps it is her future with The General that she has in mind. We are left to consider if their relationship has been a love story, a private hell for her or an act of atonement that has lasted a lifetime.
Production companies: Diversion, Damned Films, Sluizer Film Productions, M'GO Films, Mit Out Sound Films
International sales: Diversion, films@diversion-th.com
Producers: Mai Meksawan, Yohann Cornu, Anouk Sluizer, Panuksmi Hardjowirogo, Chatchai Chaiyon
Cinematography: Phuttiphong Aroonpheng
Editing: Lee Chatametikool, Katharina Wartena
Production design: Sarawut Karwnamyen
Music: Pakorn Musikaboonlert, Pachara Chirativat
Main cast: Thaveeratana Leelanuja, Prapamonton Eiamchan, Sorabodee Changsiri, Wanlop Rungkumjad