ACID opens with Alain Raoust's first feature in over a decade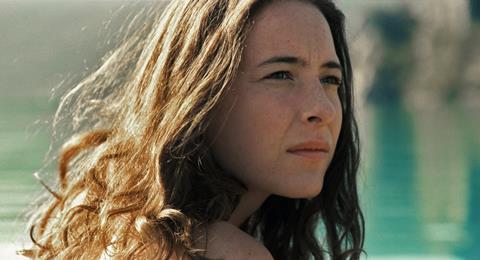 Dir. Alain Raoust. France/Portugal. 2019. 95 mins
Alain Raoust's first feature in over a decade is an assured, quietly captivating portrait of a young woman whose experiences reflect wider currents in a country adrift in an age of uncertainty. As Happy As Possible (Rêves De Jeunesse) should attract substantial festival interest following its world premiere in the Cannes sidebar ACID and would appear to have some modest theatrical potential.
Tenderly felt and confidently paced, offering a thoughtful reflection on the state of the nation.
The film centres around Salomé (Salomé Richard), who has accepted a summer job in a remote backwater of Southern France. As she pulls on her backpack and leaves her sister and fellow housemates behind, she has the stoical air of Sandrine Bonaire in Vagabond. She is returning to an area she left ten years earlier to work as the sole guard of a remote, seldom visited junkyard.
The region in August is hot and dusty. The soundtrack and music choices help to emphasise the drowsy, fly-blown torpor of an endless summer's day. Silence is only broken by the buzz of a fly or the chirp of a cricket. A Ry Cooder-ish guitar jangle adds a laconic note. Salomé finds a discarded copy of 'Alice In Wonderland' and an abandoned toy rabbit hinting at parallels with the Lewis Carroll novel. She has dropped out of sight but also seems to be in a world without time. The camper van that she makes into a home has cassette tapes and a record player for old vinyl discs.
What initially seems like a story of retreat, isolation and introspection, gradually becomes something more expansive as Salomé attracts a group of lost souls, beginning with reality television celebrity Jess, played with a fierce energy by Estelle Meyer. Jess has literally lost her way and sacrificed her place in a television endurance show. She seems to be everything that Salomé is not; outgoing, irrepressible, restless and reckless. When she is around, Salomé becomes a sidelines observer, swept along by events.
Significant other characters in the mix include old acquaintance Clem (Yoann Zimmer) who is coming to terms with the death of a family member, and suicidal cyclist Max (Jacques Bonnaffé) who turns up at the junkyard.
Raoust and co-writer Cécile Vartaftig gently tease out the things held in common by this disparate group. In their own way, each of them is seeking to make sense of a country they find broken. Hopes have been dashed, opportunities are elusive, change is essential and there is a shared sense of despair that binds them. "A country that kills its young is dying, " declares one of them.
Raoust and Vartaftig allow the characters to carry the themes of the film, only occasionally feeling the need to make explicit what is apparent from their experiences and yearning for a different way of living. Estelle Meyer is quite the feisty scene-stealer but is also able to reveal the more muted shades and vulnerability of Jess. Salomé Richard's sense of reserve and the grave sincerity of Yoann Zimmer perfectly serve characters who are bruised by the past and understandably guarded with their emotions.
As Happy As Possible may be a small scale drama but it is tenderly felt and confidently paced, offering a thoughtful reflection on the state of the nation.
Production companies: Cinema De Facto, Terratreme Filmes, Micro Climat
International distribution: Urban Distribution International sales@urbangroup.biz
Producer: Tom Dercourt
Cinematography: Lucie Baudinaud
Screenplay: Alain Raoust, Cécile Vargaftig
Production designer: Caroline Leroy
Editor: Jean De Certeau
Main cast: Salomé Richard, Yoann Zimmer, Estelle Meyer, Jacques Bonnaffé