Dir/scr: Ho Yuhang. Malaysia/HK/S Korea. 2009. 94 mins.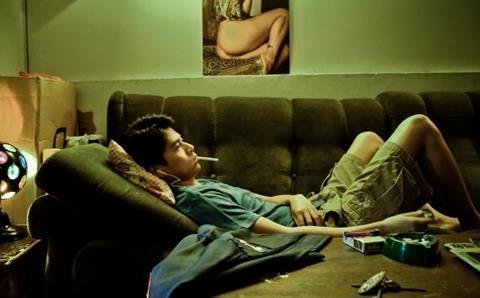 Malaysian director Ho Yuhang trades in the languid, long-take aesthetic of his early career for something more kinetic in At the End of Daybreak, an intriguing portrait of an adolescent affair gone wrong. The film should help to cement Ho's position at the forefront of Malaysia's art-house renaissance, though its noir-ish conclusion lacks the punch that could have made it a knockout. Wide festival exposure and Ho's reputation should translate into modest commercial sales and a lengthy afterlife on DVD.
Vivid characters and a briskly paced, slightly experimental editing style help to maintain viewers' attention
The film, which premiered in Locarno, has been sold to several Southeast Asian territories and may yet add a few European deals before it is finished. Vivid characters and a briskly paced, slightly experimental editing style help to maintain viewers' attention, though it will be marketed primarily on its arthouse qualities.
The plot centers around an immature 23-year-old man named Tuck Chai (Chui Tien-you) who remains very much under the spell of his domineering, alcoholic mother (Wai Ying-hong). Through the internet he meets and starts a sexual affair with schoolgirl Ying (Ng Meng-hui), who feels stifled by the oppressive atmosphere at her home and school.
However when Ying's mother discovers birth control pills in her room, she threatens to charge Tuck Chai with statutory rape. As his mother scrambles to raise cash for a settlement, turning to her estranged husband, an increasingly desperate Tuck Chai convinces Ying to meet him in person one last time.
The film's first ten minutes are a show of editing bravura, with disorienting leaps from character to character that vaguely echo 1920s-era Soviet montage. However the focus quickly comes to rest on the characters of Tuck Chai and Ying, who inhabit very different social worlds (Ying studies piano, while our first view of Tuck Chai sees him pour boiling water over a rat in a cage).
Ho is skilled at fleshing out his characters with interesting details and evocative lines of dialogue. Tuck Chai is in equal parts repulsive for his cowardly behavior and sympathetic for his awkward boyishness, leaving viewers unsure what to think of him.
Towards its end the film takes an unexpected violent turn (mostly occurring offscreen), and a darker, less urgent aesthetic takes over. The plot twist brings some surprises, but it also simplifies the story and removes some of the restless energy that made earlier reels so interesting.
Acting is solid throughout, with Chui's performance ranging from inarticulate silence to sudden, unplanned outbursts of emotion. Ng's face is harder to read, but as the relationship goes sour a callous streak in her character's personality becomes apparent. Meanwhile Wai Ying-hong is particularly memorable as Tuck Chai's tough minded mother who wields power over her son but can't control her own drinking problem.
Nervous movement characterises Teoh Gay-hian's cinematography, with the camera moving up close to the characters and rarely standing still. The film's distinctive visual style is one of its clear strengths. Singer Pete Teo's eclectic score ranges from solo piano to Japanese pop to a cappella voices reciting songs and prayers.
To sign up for Screen's weekly Reviews Newsletter with all the week's new releases, international openings and full festival reviews delivered free to your mailbox every Friday, please click HERE
Production companies
Paperheart Limited
October Pictures Limited
M&FC
International sales
Golden Scene Company Limited
+ 852 2265 9999
Producer
Lorna Tee
Cinematography
Teoh Gay-hian
Production design
Gan Siong-king
Music
Pete Teo
Main cast
Chui Tien-you
Wai Ying-hong
Ng Meng-hui