Bad dreams about failed tests have never been this nerve-rattling: Thai blockbuster is a tense thrill ride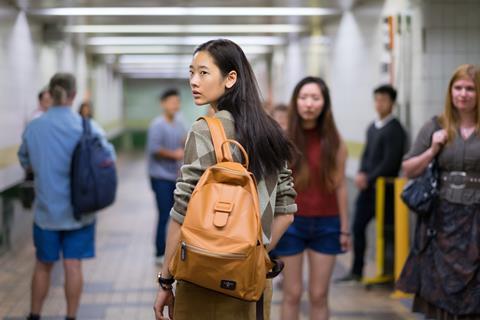 Dir/scr. Nattawut Poonpiriya. Thailand. 2017. 130 mins.
In Bad Genius, Thai filmmaker Nattawut Poonpiriya aces a far from standard test, turning high school exams into a tense thrill ride. Drawing from real-life circumstances, his second feature after 2012's Countdown demonstrates the resourcefulness of its desperate characters in an entertaining blend of high-stakes heist and savvy societal commentary. With class inequalities, academic pressures and institutionalised corruption among its multiple-choice roster of deeper insights, this slick, shrewd film more than earns a passing grade.
The feature never shouts its message, nor lets it get in the way of its lively heist-like action
Bad Genius became the year's highest-grossing film on its release in Thailand in early May and given the universal leanings of its underlying topics, its international festival fortunes look strong — the feature opened the New York Asian Film Festival at the end of June — but its remake prospects are even stronger. Indeed, Poonpiriya's plot twists, sleek aesthetics and standout scenes make an English-language version seem inevitable.
In recent years, reports of cheating on standardised college admission testing have circulated throughout Asia, making Bad Genius' opening moments hardly surprising. News-style voiceover speaks of a scandal involving leaked college admission test papers. The film then cuts to the interrogation of Grade 12 student Lynn (model turned first-time actress Chutimon Chuengcharoensukying), before jumping back three years prior.
Though first sighted as a cool, commanding presence even under pressure, Lynn is a work in progress when she arrives at her prestigious Bangkok private school. The straight-A pupil is enterprising enough to talk her way into a scholarship during her entry interview, yet socially awkward when it comes to her peers. Then, while Lynn is having her ID photo taken at the beginning of Grade 10, aspiring actress Grace (Eisaya Hosuwan) helps her to look her best. They're soon firm pals, but Grace has a scholarly problem only Lynn can solve: if she doesn't achieve a GPA of 3.25, she can't attend drama class.
Tutoring sessions between friends begin, but when Lynn shares her answers during a test, a moneymaking opportunity arises. Growing increasingly cognisant of the chasm between her modest background and the wealth of both her school and classmates — with her recently divorced teacher father (Thai singer Thaneth Warakulnukroh) just getting by, and forced to pay significant school maintenance fees despite her supposed free ride — she devises an ingenious system to keep the exam-day details flowing. As encouraged by Grace's wealthy boyfriend Pat (Teeradon Supapunpinyo), her popular service comes at a price.
It's a testament to the ambition of the screenplay by Poonpiriya, Tanida Hantaweewatana and Vasudhorn Piyaromna's that all of the above comprises Bad Genius' first act, and that all that follows proves just as involving, even when peppered with a few obvious obstacles. Upon discovering her scheme, academic rival and fellow scholarship student Bank (Chanon Santinatornkul) informs the headmistress; however Lynn quickly concocts another scam, complete with more elaborate methods, bigger risks, a trip to Australia and the potential for a Robin Hood-style payoff.
As his tale speeds forward, Poonpiriya's caustic commentary on the chasm between Thai society's haves and have nots gathers steam, as does his probing of deceit and double standards at every turn. And yet, the feature never shouts its message, nor lets it get in the way of its lively heist-like action. The same remains true of the convincing cast, both young and old, who engagingly give flesh to characters that are neither mere pawns in the narrative's game nor a means to make a pointed statement.
Still, for all its storytelling and thematic assurance — and vivid visuals and fleet editing as well — it's the film's terse set pieces that best demonstrate its success. Bad dreams about failed tests have never been this nerve-rattling. With no shortage of ticking-clock moments and a climactic chase also part of Bad Genius' dynamic ride, many crime efforts wish they were too.
Production companies: GDH 559, Jokwang Films
International sales: GDH 559, http://www.gdh559.co.th/
Producers: Jira Maligool, Vanridee Pongsittisak, Suwimon Techasupinan, Chenchonnee Soonthonsaratul, Weerachai Yaikwawong.
Executive producers: Jina Osothsilp, Boosaba Daorueng, Paiboon Damrongchaitham.
Screenwriters: Nattawut Poonpiriya, Tanida Hantaweewatana, Vasudhorn Piyaromna.
Cinematographer: Phaklao Jiraungkoonkun
Editor: Chonlasit Upanigkit
Music: Vichaya Vatanasapt
Production design: Patchara Lertkai
Costume design: Pawaret Wongaram
Cast: Chutimon Chuengcharoensukying, Eisaya Hosuwan, Teeradon Supapunpinyo, Chanon Santinatornkul, Thaneth Warakulnukroh.