Dir. Eva Husson. France 2015. 98 mins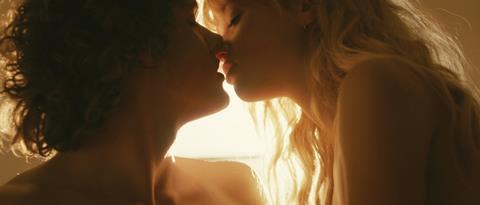 When Larry Clark made Kids in 1995, critic Janet Maslin famously declared the film "a wake-up call to the modern world". Twenty years later, the modern world may be less easily shockable when it comes to teenage sexuality and general misbehaviour, but the stakes have arguably gotten higher, given the advent of social media, sexting, revenge porn et al. The debut feature from French director Eva Husson, Bang Gang (A Modern Love Story) initially comes across as a more glamorous, less grungy, altogether Gallic update of Kids - with the addition of a female-slanted narrative p.o.v..
While some may find Bang Gang a calculatedly chic opening salvo for a feature career, it carries a genuine emotional charge
But in addition, Bang Gang is a stylish, well-acted and often very beautiful debut feature by a director who made her mark with various shorts (including the Death Valley-set Those For Whom It's Always Complicated) and videos for music acts including M83 and Florence and the Machine. Astutely milking its erotic appeal - and treading a delicate fine line this side of exploitation - Bang Gang has a zeitgeisty punch that doesn't always make for thematic depth, but that marks Husson as a confident stylist and director of young talent, both seasoned and non-professional.
If intelligently marketed to both adults and the demographic it depicts, Bang Gang has upmarket export potential, although - given its forthright content - it could face the sort of classification issues which, in the UK, kept The Diary of a Teenage Girl officially off-limits to its peer audience.
Set in Biarritz over a lazy sunkissed summer, Husson's film chronicles the establishment of the 'Bang Gang' - essentially a teenage orgy club. The film begins by introducing a circle of high school youth, including spoilt alpha male Alex (Oldfield), his hanger-on Nikita (Hotier), and female friends Laetitia (Broom) and George - the film's centre figure, played by newcomer Lima. George is the school's blonde 'bombe', whose assurance and Venus-like looks contrast with the child-like scribblings in her diary.
At a distance is school loner and electronic musician Gabriel (Lefebvre), whose own idea of letting rip is to dance to techno with like-minded kids in darkened rooms.
The Bang Gang gets going accidentally at Alex's house, his wealthy parents away for the holidays. He and Nikita test the girls' interest out with a dash of internet porn and things take off as the lads hoped. After a while, the clan decides to make their trysts an event, and uses social media to open the get-togethers to all comers - resulting in full-on orgies that Husson films with no holds barred, and due regard for the carnal beauty of both sexes.
It's at one of these parties that George, affected by Alex's callousness, pushes the boat out with her own behaviour - forgetting how catastrophically social media can affect young reputations.
How things work out isn't entirely unexpected; for example, no-one will be too surprised by who turns out to be the ideal match for George. But Husson handles things with elegance, and the young cast proves to be both fearless and very affecting - from newcomer Lima, really putting herself on the line, to male lead Oldfield, one of 2015's French breakthrough names following Cannes titles The Wakhan Front and Cowboys.
DoP Mattias Troelstrup makes the summer light fairly pulsate, and White Sea's electro score is energetic and moody. While some may find Bang Gang a calculatedly chic opening salvo for a feature career, it carries a genuine emotional charge, and overall Husson shows she means business.
Production companies: Full House, Maneki Films, Borsalino Productions International sales: Films Distribution info@filmsdistribution.com
Producers: Didar Domehri, Laurent Baudens, Gaël Nouaille
Screenplay: Eva Husson
Cinematography: Mattias Troelstrup
Editor: Emilie Orsini
Production design: David Bersanetti
Music: White Sea
Main cast: Finnegan Oldfield, Daisy Broom, Marilyn Lima, Fred Hotier, Lorenzo Lefebvre