A young Turkish man struggles to cope with life after prison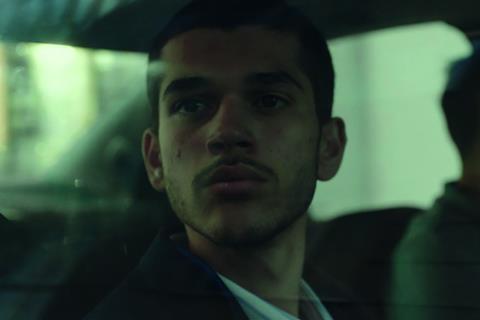 Dir/scr: Omur Atay. Turkey-Ger-Bul. 2018. 103mins
Newcomer Yigit Ege Yazar is a stoic-faced revelation in Omur Atay's Brothers, a tragedy that is steeped in recognisable narrative beats but remains powerful nonetheless. As guilt and blame fester amid the flashing red lights of the film's main setting — a roadside motel — both its young lead and its first-time feature writer/director turn a 17-year-old's release from juvenile detention into a deeply felt dissection of familial disharmony.
Atay paints his protagonist's predicament with the same grim naturalism deployed in the movie's imagery
Jumping from Karlovy Vary's competition to Adana should prove just the beginning of this assured effort's festival tour, marking Yazar and Atay as talents to watch. Emoting with his eyes and posture, the former quietly but commandingly hits every requisite note as Yusuf, while the latter takes a similar show-rather-than-tell approach to charting his protagonist's homecoming. The movie's one misstep comes from its rendering of a central plot point as a mystery to unravel — a touch that overburdens an already complex feature.
After a four-year stint inside, Yusuf is released into the care of his older brother Ramazan (Caner Sahin) — who visited him only once during his sentence. Ramazan endeavours to grease Yusuf's re-entry into the world with clubs, women and promises about the future but, installed in the family's motel, Yusuf cannot shake the factors that led to his imprisonment.
While Brothers plays needlessly coy with the details that blight Yusuf's homecoming, the minutiae is both easy to guess and borderline inconsequential. In every glimpse of Yazar's pained eyes — and every reminder by cinematographer Emre Tanyildiz that the teen's lodgings are not that far removed from his last address — the film depicts a young man striving to do the right thing but cast adrift by the institutions, individuals and ideals he has previously relied on.
It is an absorbing walk through weighty territory, and Atay paints his protagonist's predicament with the same grim naturalism deployed in the movie's imagery. And though it might march towards an expected end, Brothers' final moments still hit with devastating force.
Production company: Atay Film
Sales contact: Atay Film, fundaodemis@gmail.com
Producer: Funda Odemis
Editing: Doruk Kaya, Amon Guilliard
Cinematography: Emre Tanyildiz
Music: Erdem Helvacıoglu
Main cast: Yigit Ege Yazar, Caner Sahin, Gozde Mutluer, Nihal Koldas, Erol Afsin