The causes and effects of the most recent UK crime blight are laid bare in Henry Blake's debut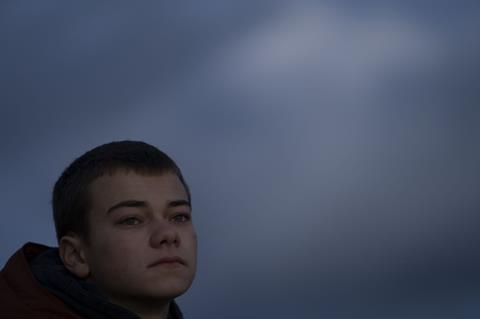 Dir: Henry Blake. UK. 2019, 90 mins
Writer-director Henry Blake's auspicious feature debut touches on the disturbing criminal practice which sees urban gangs grooming young children to traffic drugs into rural areas in the United Kingdom. Combining a vivid, empathetic approach to his working-class characters and milieu, a good eye and a thriller master's ability to unsettle, Blake offers up a short, sharp jab to the national conscience. With the topic's currency in the news pages (the Home Secretary recently announced new measures to combat the county lines drug networks) and strong London Film Festival buzz, County Lines could land a berth on the domestic arthouse circuit.
Shocking, saddening, frightening, but with some welcome humanity in reserve
The film features an exceptional performance by teenager Conrad Khan, a relative newcomer whose embrace of his first lead role brings to mind Martin Compston in Ken Loach's Sweet Sixteen. Khan plays 14 year-old Tyler, who lives on an East London estate with his single mum Toni (Ashley Madekwe) and younger sister Aliyah (Tabitha Milne-Price). Tyler attends a pupil referral unit (PRU), where he refuses to take part in classes and is frequently bullied, although not averse to the odd taunt himself. In contrast, at home he sweetly and conscientiously attends to Aliyah while Toni works nights as a cleaner.
There are positive forces in his life: his supervisor Laurence (Anthony Adjekum), who tries hard to bring him out of his shell, and a soccer-playing friend whose warmth suggests that Tyler can connect when he wants to. Unfortunately, there's also temptation in the form of self-styled 'entrepreneur' Simon (Harris Dickinson), offering words of oily support and the fast-track route to any teenage boy's affections – a pair of trainers – while slyly awaiting his moment. This comes when Toni loses her job, catapulting the family into even deeper financial straits, and Tyler succumbs to the worst possible option.
Blake structures his story with an admirable sense of priorities. He takes his time in establishing Tyler's life, with its pressures and conflicting forces; but once the boy is lured into Simon's drug network the film moves quickly and economically. On Tyler's first excursion as a drug mule to the coast, we see enough of a dealer's squalid den and his cruel abuse of an addict to understand this world in one go. The film then jumps ahead six months to the consequences of this experience – a now brutalised Tyler, an entirely different boy.
The director was inspired to make the film by his time working in a PRU, with kids involved in county lines. This may explain the veracity in the character dynamics and dialogue, not least when a social worker explains to Tyler that children are the 'acceptable loss' of this particular business.
At the same time, this is social realism in which Blake and his DoP Sverre Sordal employ a muted palette, deep focus and impactful framing to create one eye-grabbing and eloquent image after another – from drab inner city streets and cluttered interiors that teeter on the edge of the poverty line, to seaside wastelands where these drugs are taking hold and where Tyler will suffer a very rude awakening.
Often it's Khan's quietly expressive face that anchors the frame. This is a very difficult performance to pull off – watchful, wary, only subtly intimating the boy's inner life, putting the audience in the same position as the adults on screen, struggling to get in. Madekwe also makes a strong, moving impression as a woman who means well, has been errant, but has some fight left in her. And Dickinson is appropriately loathsome. Composer James Pickering's melancholy, string-heavy score adds to the mood of a film that is shocking, saddening, frightening, but with some welcome humanity in reserve.
Production company: Two Birds Entertainment, Loupe Films
International sales: victoriabavister@gmail.com, david@loupefilms.com
Poducers: Victoria Bavister, David Broder
Screenplay: Henry Blake
Production design: Phoebe Darling
Editing: Paco Sweetman
Cinematography: Sverre Sordal
Music: James Pickering
Main cast: Conrad Khan, Ashley Madekwe, Harris Dickinson, Anthony Adjekum, Marcus Rutherford, Tabitha Milne-Price