Peruvian filmmaker Claudia Llosa explores biological bonds in this chilling environmental drama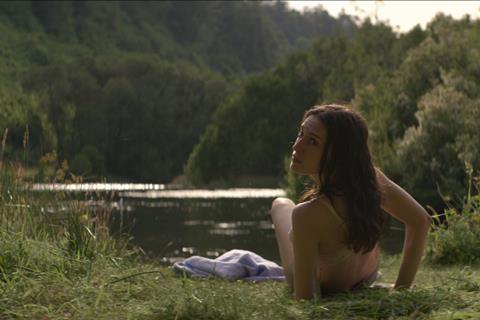 Dir: Claudia Llosa. Peru, USA, Chile, Spain. 2021. 93mins
Eco cinema meets psychological horror in Claudia Llosa's Fever Dream, a dark and potent fable based on Argentinian Samanta Schweblin's much-lauded 2014 novel about the impact of environmental damage on the thread that connects mother and child. Guided by the writer much as her suffering heroine is guided by the insistent voice in her head, Llosa does well to transform the stream-of-consciousness original into a chilling and thought-provoking project that powerfully evokes a world full of invisible dangers.
A primal story about our dangerously blasé relationship with the natural world, Fever Dream is ripe for these epidemic times
The indulgent abstractions of Llosa's last movie Aloft largely left critics cold, but the similarly symbol-rich Fever Dream feels well-grounded, if sometimes overstated. Polished production values, courtesy of Netflix, and a made-for-now message should mean a warm reception for a film that fuses Latin American magical realism with the traditional horror tropes that we just love to creep us out.
We open with the clearly unwell Amanda (Maria Valverde) being dragged through a forest. Meanwhile, she mentally converses with a disembodied voice, which throughout the film will guide her through her memories to the source of her present plight. The voice, we'll later realise, belongs to David (Emilio Vodanovich), the young son of Amanda's friend Carola (Dolores Fonzi).
It's on a trip to a remote summer house with her small daughter Nina (Guillermina Sorribes) that Amanda meets Carola, a troubled, golden bikini-wearing ray of glamour in the earthy setting of a pretty, rural Argentina which, the film makes clear, is unspoiled only on a superficial level. Carloa recounts to Amanda the story of the most tragic day of her life, involving the death of an expensive black stallion, the financial ruin of her family, and the near-death of David in a local pond.
Things take a dreamlike turn after Carola takes David to a mysterious 'Green House' downriver, where an enigmatic seer (Cristina Banegas) tells her that the effects of David's illness can be diluted by migrating half his soul to a healthy body. David emerges from this somewhat slimy process as a disturbing presence, feral and silent; by Carola's admission, he's no longer her son, and from now on the friendship between Amanda and Carloa will tainted by the darkness of Carola's story and the literal sickness within it.
It's heady stuff, but elegantly handled by Llosa and director of photography Oscar Faura through edgy, oddly angled camera work and smart use of light and shade. They do a fine job of working up the potently creepy atmosphere into the kind of dream setting where strange events can become credible, so what's real and what's not doesn't seem to matter much. Both Valverde and Fonzi do good work, but Fonzi has the more interesting character and the meatier role.
A primal story about our dangerously blasé relationship with the natural world, Fever Dream is ripe for these epidemic times. In a phrase that shows how the spirit of 60s Woodstock lives on in the soul of an Argentinian tween, David urges Amanda to 'get back to the garden', but our garden, Dream tells us, is now itself a dangerous place: we ourselves may be destroying the bonds between mothers and children on which our survival depends. Indeed, the (better) Spanish title of the Samanta Schweblin novel on which the movie is based translates as 'Rescue Distance', the time needed for a mother to save a child in danger. Carola, Amanda and the viewer look on helplessly as the children move beyond this line, making Fever Dream a horror film by any other name.
Words from Schweblin's novel emerge from David's mouth as he encourages Amanda to look out for 'the detail' that will explain her tragedy. This might explain the weakest element of this otherwise delicately woven and potently resonant piece — an excess of voiceover that, especially over the last fifteen minutes, intrudes too much on the action. Leaving mother and child bonds aside for a moment, sometimes it's actually OK for kids to just shut up.
Production companies: Paradise Falls Peru, Gran Via Productions, Fabula Films, Wanda Films
International sales: Netflix
Producers: Claudia Llosa, Mark Johnson, Tom Williams, Juan de Dios Larrain, Pablo Larrain
Screenplay: Claudia Llosa, Samanta Schweblin
Editing: Guillermo de la Cal
Cinematography: Oscar Faura
Production design: Estefania Larrain
Music: Natalie Holt
Main cast: Maria Valverde, Dolores Fonzi, Guillermo Pfening, German Palacios, Emilio Vodanovich