The lives of two families become intertwined after a fatal hit-and-run accident and shady business deal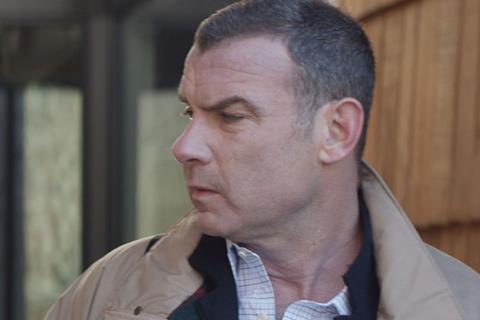 Dir: Marc Meyers. UK. 2019. 95mins

The pursuit of wealth and the desire for happiness grow increasingly incompatible in Human Capital. Director Marc Meyers' version of the Stephen Amidon novel (adapted by Oren Moverman) is a solid, workmanlike melodrama with an attractive ensemble cast. What it lacks is the flair and substance that marked Paolo Virzi's 2013 version of the same material and made it one of the director's biggest international successes. It now seems the kind of middle-brow American fare that might struggle in a cutthroat theatrical landscape and fare better on streaming services.
There are intriguing themes at the heart of the film, but a compact running time means that there is never enough room to make them really count
The film begins in the aftermath of a gala awards dinner. Cycling home from work, a waiter is the victim of a hit and run accident. What really happened and who was responsible are the questions that quietly bubble under the surface without gaining any sense of real urgency. The focus shifts to those who were present at the dinner, and the moral and ethical dilemmas that force them to confront what really counts in their lives.
Broken into three parts, the story repeatedly folds back on itself to revisit events from a different perspective. Meyers begins with real estate agent Drew (Liev Schreiber) who has learnt that his wife Ronnie (Betty Gabriel) is expecting twins. His older daughter Shannon (Maya Hawke) has been dating Ian (Fred Hechinger), the son of wealthy hedge fund operator Quint (Peter Sarsgaard). Given a taste of a very different lifestyle, reformed gambler Drew decides that he wants to become an investor, even if it means breaking the law to secure the necessary finance.
The difference in lifestyles is striking. Quint's world is one of space and luxury. His home seems to be entirely constructed from glass and is filled with light. Drew's home is all dark wood and warm lamplight. The contrast can also be felt in the two key performances. Sarsgaard plays Quint as a latter-day Gordon Gekko, ruthless in his business dealings and unconcerned by who is hurt along the way. Schreiber's awkward body language and bashful manner make Drew a desperate dreamer who is soon out of his depth.
The second segment focuses on Quint's bored wife Carrie (Marisa Tomei) and her dream of using family money to revive a derelict theatre and create an arts venue. She envisages something of value for the community, while her husband merely sees a real estate opportunity. The final focus is on Shannon and her attraction to the troubled Ian (Alex Wolff), a therapy patient of her stepmother Ronnie. Their angst-filled romance is the least involving element of the story and the film suffers as Schreiber and Tomei inevitably play a less substantial role.
Human Capital tries to explore what is truly important in a world that seems to know the price of everything and the value of nothing. The screenplay examines multiple sense of value and worth. Quint makes millions whilst he sleeps, but does nothing of value for his wife or son. Ronnie is dismissed for wanting to make a difference to people's lives rather than maximising her earnings. Drew risks losing everything for a chance to play with the big boys and feel at home among the financial elite.
There are intriguing themes at the heart of the film, but a compact running time means that there is never enough room to make them really count. Personal issues from adultery to betrayal, coming out and suicide attempts all start to crowd in, creating more of a soap-opera feel to something intent on confronting the moral decline of the western world.
Production company: Maven Pictures
International sales: United Talent Agency info@unitedtalent.com
Producers: Trudi Styler, Celine Rattray, Oren Moverman, Bert Marcus, Liev Schreiber, Matthew Stillman
Screenplay: Oren Moverman
Production design: Mary Lena Colston
Editing: Tariq Anwar, Alex Hall
Cinematography: Kat Westergard
Music: Marcelo Zarvos
Main cast: Liev Schreiber, Marisa Tomei, Peter Sarsgaard, Maya Hawke