Peter Dinklage and Elle Fanning are reluctant companions for the end of the world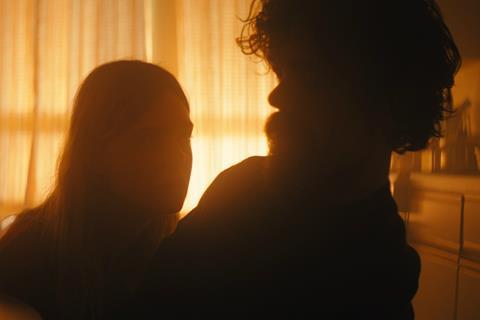 Dir: Reed Morano. US. 2018. 100mins
No matter the situation — even if it's the end of the world — people have an astounding ability to dictate how they feel about their circumstances. That intriguing message slowly emerges from I Think We're Alone Now, a smart, moody post-apocalyptic drama that honours genre conventions before niftily readjusting them.
Handling of the surprises has a narrative deftness and visual cleverness that is legitimately unbalancing
Premiering in Sundance's US Dramatic Competition, Alone Now calls to mind several recent intimate, character-driven post-apocalyptic stories on the big screen (Z For Zachariah, It Comes At Night) and on television (The Leftovers, Last Man On Earth). But while audience fatigue may limit box office, the cast's star power should help overcome that obstacle somewhat.
Taking place in upstate New York after an unspecified global devastation has wiped out humanity, the film stars Peter Dinklage as Del, who spends his days cleaning up the houses of the deceased, including burying the corpses and grabbing whatever usable supplies he can. Del seems relatively content with this solitary existence, so the arrival of Grace (Elle Fanning), a young woman who's decided to use the end of the world as an opportunity to do some cross-country sightseeing, doesn't exactly fill his heart with joy.
Working from a script by Mike Makowsky, Morano (an executive producer on the television adaptation of The Handmaid's Tale) instantly immerses us in Del's desolate, quiet small town. Drawing on her years as a cinematographer, she effortlessly crafts a world in which there is no electricity, fashioning every gorgeous scene with hazy natural light and elegant shadows.
There's a palpable sense that time has stopped as Del and Grace slowly adjust to occupying the same space, and much of the movie concerns the nagging friction between them. Grace wants to chat so that they can get to know one another, but Del remains distant, almost sad to learn that he isn't the last human alive. They become studies in contrast: He chooses to stoically accept their grim circumstance, diving deep into his routine, while she tries to recreate what once was, even adopting a stray puppy as a pet.
To be sure, some predictability seeps into the film's exploration of how random individuals cope after the apocalypse, and even the reluctant bonding that occurs between Del and Grace is de rigueur for this sort of film. As a result, there's a worry that Alone Now will be merely a well-crafted and engrossingly acted variation on familiar subject matter.
But just when Morano and her cast seem to have established their film's central themes and plot, a new wrinkle is introduced, disrupting the characters' and the audience's understanding of what's been transpiring. It could be argued that some sort of twist is, in and of itself, a trope in the end-of-the-world genre. (After all, something has to happen to break the stasis.) But the filmmakers' handling of the surprises has a narrative deftness and visual cleverness that is legitimately unbalancing. It also adds a blast of dark comedy to the proceedings.
His eyes often obscured in shadow and his face hidden behind a thick beard, Dinklage capably plays an enigmatic man who may have found peace now that humanity is over. There's pragmatism but also hints of melancholy in the performance, encouraging us to peer closer at Del in the hopes of understanding him.
Fanning is somewhat muted as well: Grace is happy for the company, even if she wishes she had a more genial neighbour for the apocalypse. But when they are forced to re-evaluate their relationship, and the very notion of what the end of the world really means, they will learn that sometimes it's just a matter of perspective.
Production companies: Exhibit, Automatik Entertainment, Lonely Child, Estuary Films, Ingenious, IM Global, Ferrotame Films
US sales: Endeavor Content, dmcintosh@endeavorcontent.com
International sales: Global Road, sales@imglobalfilm.com
Producers: Fred Berger, Brian Kavanaugh-Jones, Fernando Loureiro, Roberto Vasconcellos, Peter Dinklage, Mike Makowsky
Executive producers: David Ginsberg, Felipe Prado, Joao Prado
Screenplay: Mike Makowsky
Cinematography: Reed Morano
Production design: Kelly McGehee
Editor: Madeleine Gavin
Music: Adam Taylor
Main Cast: Peter Dinklage, Elle Fanning