Guy Davidi examines Israel's compulsory military service in this thought-provoking documentary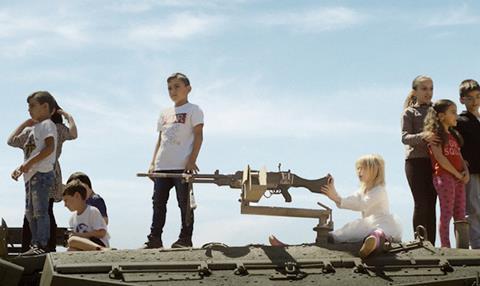 Dir/scr: Guy Davidi. Denmark/Israel/Finland/Iceland. 2022. 100mins

Military service is compulsory for all Israeli citizens over the age of 18. It is deemed a patriotic duty to defend a country that is forever on alert. Guy Davidi's documentary uses the stories of recruits who have committed suicide to question the pressures on children and teenagers in a society intent on making every citizen a soldier. A thoughtful, wide-ranging focus results in an eye-opening documentary that grows into a moving lament for the dead. An extensive festival tour of duty seems guaranteed for Davidi's first feature since Mixed Feeling (2016).
A powerful, angry polemic filled with heartbreak
Best known for the Oscar-nominated 5 Broken Cameras (2012), Davidi notes in a director's statement for the film that "Israel is not a place that values innocence". He further asserts that the country's militarised identity "requires the breaking down and distorting of the gentle lines of childhood". Throughout Innocence, his intention is to give a voice to the doubts and dilemmas of those silenced by a system in which conformity is the safest option.
Davidi tells the stories of the dead soldiers via home movies, letters, poems and paintings which have been provided by their families. There are echoes of Richard Linklater's Boyhood as we watch youngsters grow, mature and question the world around them. We gain a collective sense of how they felt different from their peers and grappled with the question of whether to serve their country or their conscience.
"One day, I'll swim away from all this," suggests Doron, who has a lengthy bucket list of the things she wants to do before enlisting including having dreadlocks, smoking weed and getting a motorbike license. Adam seems less conflicted on the surface but constantly questions humanity's urge for destruction. Halil is thinking of not enlisting and as a grassroots activist wonders if change is possible. What if there was a mass protest of teenagers refusing to enlist? Yet all his friends are serving so: "I can't leave them to do all the dirty work." The turmoil that each experiences becomes more intent as military service beckons.
Davidi gives us a vivid sense of what military service entails, with footage of the physical training required. Tsuk stops to vomit at the side of the road but vows to carry on. At a firing range, the blind Ori is left tearful and traumatised. We witness moments from training exercises in the dark of the night. The contrast comes in drone shots of lone figures and small clusters of recruits moving through bleak expanses of desert like ants. The calm of those bright, sunlit landscapes is accompanied by readings of dairies and letters left by the late Ron Adler, Doron, Halil and anonymous soldiers. All of them reflect how detached they feel from what is demanded of them. "The killing repulses me," says one soldier. "Everyone is playing a game that I don't want to take part in," says Halil.
Davidi provides a broader context to his theme of innocence corrupted by a succession of scenes, both charming and alarming, randomly captured in kindergarten classrooms. A belief in the value of the military is inculcated from an early age. A school trip to a military base allows youngsters to clamber over tanks and play with rifles. A teacher extolls the example of a fallen soldier. Children march in cheerful unison, mirroring their elders. A young girl chooses olive as for the colour for her painting as it represents the military. There are really telling moments when innocence is lost, and reality dawns as when a ten year-old girl discovers she will have no choice in whether she serves.
Innocence provides constant food for thought as David's illustrates a system that provides no means of change, that leaves parents to mourn their children and children prepared to take their own lives rather than endure a process that claims their identity and crushes their values. It is a powerful, angry polemic filled with heartbreak.
Production companies: Danish Documentary, Medalia Productions
International sales: Autlook Filmsales welcome@autlookfilmns.com
Producers: Sigrid Jonsson Dyekjaer, Hilla Medalia
Cinematography: Avner Sharaf, Guy Davidi
Editing: Guy Davidi
Music: Snorri Hallgrimsson