Powerful testament to the human spirit competes in the Tiger competition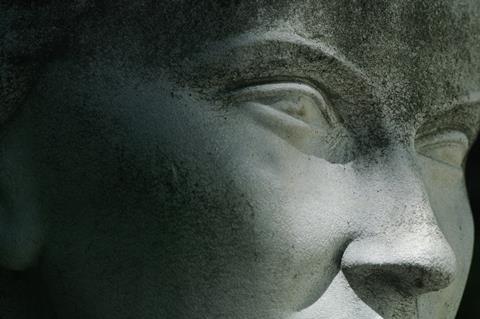 Dir: Marta Popivoda. Serbia/France/Germany 2021. 95 minutes
Marta Popivoda's powerful, steely documentary is built around interviews with nonagenarian Sofija 'Sonja' Vujanović, recalling her time as a fighter for the Partisans in wartime Yugoslavia and her imprisonment and torture by the Nazis at several camps including Auschwitz. Sonja's powers of recall are astonishing, her descriptions pungently vivid, her ardour inspiring. But while this testimony would compel even on radio, Popivoda and her skilled collaborators manage to magnify its impact by crafting an exquisitely austere cinematic frame.
Certain to prove a popular choice at 2021 festivals and beyond after its world premiere in Rotterdam's Tiger Competition, this Serbian-French-German co-production deserves wider exposure and could even parlay warm critical support into theatrical distribution in receptive markets.
It's an accomplished feature-length debut for Berlin-based researcher Popivoda, previously responsible for 2013's 62-minute Yugoslavia: How Ideology Moved Our Collective Body. Once again working with screenwriter Ana Vujanović — Sonja's great-niece — Popivoda illustrates Sonja's words in simple but imaginative ways. The result is are unsentimental but irresistibly moving.
The speaker herself is occasionally shown in her Belgrade flat, elderly and resilient ("her body is inscribed with struggle"), but is mostly present as an offscreen voice. As the title suggests, visuals are dominated by the environments where Sonja lived, fought and was imprisoned. These former zones of war and atrocity, including the Auschwitz death-camp's grim remnants, are now peaceful and — as conveyed through Jakov Munižaba's sound-design — mainly populated by birds and insects.
Directors in their own right, cinematographer Ivan Marković (Angela Schanelec's I Was at Home, But…) and editor Jelena Maksimović — who cut Ognjen Glavonić's documentary Depth Two (another narration-based Serbian survey of atrocity-haunted locales) and fiction-feature The Load — affirm their status among Europe's leading practitioners. Greek colorist Yiannis Zaharoyiannis's subtle work also deserves mention; from the first images, showing dark poppies against shadowy grass, it's clear we're in safe, sophisticated hands.
The film's externals seem to have been captured in the gloaming that follows sunset; the mood is ruminative, elegiac, reflective — the pace measured, sedate. Surfaces are minutely scrutinised, from the rugged wood and ancient stone of Balkan farms to the fur of Sonja's cat; the hypnotic flow of painterly images is conducted using some strikingly graceful dissolves. Hand-written letters punctuate proceedings, appearing superimposed on the landscapes. They update Sonja's story to the present century by linking her battles with more recent geo-political struggles against resurgent nationalism and fascism in Europe and further afield.
A fine example of what Wordsworth called "emotion recollected in tranquility," Sonja's memoir is a full-blooded affair studded with dramatic episodes and indelible images. There's the time suddenly she found herself up against a Nazi on a train, the pair simultaneously pulling their revolvers and the German's weapon gleaming as though "nickel-plated" in the slanting rays of sunset. For those few seconds, we're right there with her in the sharp teeth of danger.
Our quick-on-the-draw heroine of course emerges victorious; later, this real-life 'Red Sonja' laughingly recalls how she instructed her fellow knife-wielding female warriors in the messy business of throat-cutting. It's evident that despite her infirmity, Sonja — who died during post-production in 2019, aged 97 — never lost a shred of her ideological zeal: "We don't have to be heroes to be Partisans, but we must be Partisans! There is no alternative!" Even her final birthday-cake, bedecked with myriad white candles, was a deep-red, five-pointed star. Flames flicker out; Landscapes Of Resistance illustrates how the human spirit will not be erased.

Production companies: Bocalupo films, Theory At Work
International sales: Bocalupo films, contact@bocalupofilms.com
Producers: Dragana Jovović, Marta Popivoda, Jasmina Sijercic
Screenplay: Marta Popivoda, Ana Vujanović
Editing: Jelena Maksimović
Cinematography: Ivan Marković
Sound design: Jakov Munižaba