Another intriguing - and satisfying - drama from Spain's Rodrigo Sorogoyen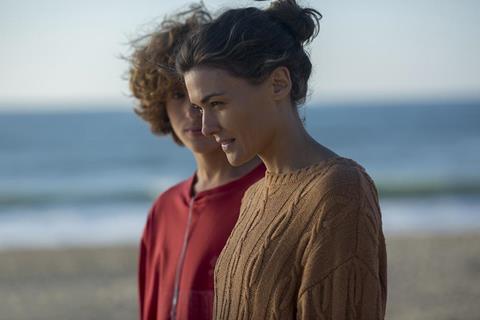 Dir. Rodrigo Sorogoyen. Spain/France. 2019. 129 mins
The first 15 minutes of Rodrigo Sorogoyen's fifth feature - which begins with and expands upon his Oscar-nominated short of the same name - grip with the intensity of a desperate parent's bear hug and set up an underlying tension that is maintained as the action travels on through thriller territory into psychological drama and beyond before arriving at an unexpected but satisfying destination. The Spanish filmmaker, writing for the third time with Isabel Peña, demonstrates a masterful control of the emotional rhythms that ebb and flow throughout the film to unsettling and potent effect as he scrutinises the long-term aftermath of a mother's loss of a child.
A masterful control of the emotional rhythms that ebb and flow throughout the film to unsettling and potent effect
Sorogoyen's 2018 Spanish political thriller The Candidate - which won seven Goyas earlier this year - proved attractive to international art house cinemas and Madre, with its more universal themes of loss and love, is likely to at least spark similar interest after its premiere in Venice. Sorogoyen and Peña have a proven track record of unpredictable storytelling, with The Candidate and their earlier May God Save Us both offering plenty of unexpected plotting. The opening minutes that chart the slow descent into powerless panic of mum Elena (Marta Nieto) after she receives a call in her Spanish home from her six-year-old son (Álvaro Balas) - supposedly on holiday with his dad but now alone on a French, or possibly Spanish, beach he can't name and with his phone battery about to die - feels like it could be the start of a horror film or police procedural.
But when the action cuts to 10 years later, the film morphs into something more intimate and intriguing. Elena is now working at bar by the French beach where little Iván vanished, but moving on with her life to a degree as she plans to relocate back to Spain with her long-term boyfriend Joseba (Alex Brendemühl). Perhaps it's because she is finally looking forward that she finds herself drawn to the past after an unexpected encounter with young Parisian Jean (Jules Porier), who is on holiday in the resort with his family and who physically reminds her of her son. When Jean spots her following him home, he finds her interest in him an attraction in itself and a rapport is born.
Although it is obvious to Elena that Jean is not Iván, she can't stop her scrutiny of him and her gaze is returned - although with a different thought process behind it. Danger, like the sea outside Elena's workplace, seems to inexorably creep towards them, as their ambiguous burgeoning friendship, though initially treated with bemusement, begins to attract the wrong sort of attention from Joseba and Jean's mother (Anne Consigny) and father (Frederic Pierrot). Elena and Jean's relationship treads a fine line, leaving us as unsure of the characters' full motivations as Elena and Jean are themselves - caught somewhere between maternal instinct and something more hormonal.
An interesting disconnect in the sound design adds to the sense of communication or, perhaps, wishful thinking that goes beyond the surface. Nieto mirrors the tensions of the script with her body language - even her sobs feel walled in - while Porier brings the perfect mix of teenage paradoxical emotions, including uncertainty and bravado.
Sorogoyen and his long-time cinematographer Álex De Pablo are inventive in ways that serve the mood of each scene without becoming a distraction - so an elegant single take ratchets up the distress of the film's opening section, a restaurant meeting is pulled as taut as possible as we creep towards the conversation, while elsewhere the camera mimics a mobile phone lens in a car, bringing with it an appropriate sense of chaos.
Mystery is everywhere in Madre, as past histories overlap with present indecision and future expectations and while its ending may not provide definitive answers, it offers the tantalising promise of hope.
Production companies: Malvalanda, Caballo Films, Arcadia Motion Pictures, Amalur Pictures, Noodles Production, Le Pacte
International sales: Le Pacte, c.neel@le-pacte.com
Producer: María Del Puy Alvarado
Screenplay: Rodrigo Sorogoyen, Isabel Peña
Cinematography: Álex De Pablo
Production design: Lorena Puerto
Editing: Alberto Del Campo
Music: Olivier Arson
Main cast: Marta Nieto, Jules Porier, Alex Brendemühl, Anne Consigny, Frédéric Pierrot, Guillaume Arnault, Raúl Prieto, Álvaro Balas