Dir: Kenneth Lonergan. US. 2011. 149mins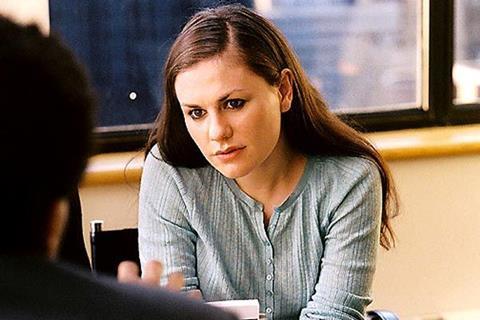 When its lead character speaks of "a jumbled mass of conflicting impulses," she easily could be talking about writer-director Kenneth Lonergan's sophomore effort, a lurching drama in which various coming-of-age incidents and more conventional familial friction get pressed up against an ethical dilemma that spawns an unusual wrongful death civil suit.
Paquin brings a firecracker intensity to her role, ably conveying the rubbed-raw surface nature of teenagedom.
More than a bit manic, Margaret is a film with as much distinct, wide-eyed personality as it has little focus. Not built for traditional catharsis or even really emotional engagement, it plays out as a string of thematically related acting scene exercises, and as such is a movie likely to be misunderstood by the few that don't dismiss it outright.
After his striking 2000 debut You Can Count On Me, playwright turned filmmaker Kenneth Lonergan was a hot commodity, as indicated by the notable cast of his follow-up. Produced by Hollywood heavyweights (including Scott Rudin, and the late Anthony Minghella and Sydney Pollack), Margaret shot in 2005 but ran into difficulties in the editing room, where Lonergan struggled to find a cut with which he was happy; various lawsuits between production companies ensued, further condemning the movie to a life of ignominy. Screened minimally and quietly for critics, Margaret opened on a small handful of screens in New York and Los Angeles, and seems all but certain to be swallowed up by obscurity, both theatrically and in ancillary markets.
Set in New York City, the film centers on Lisa Cohen (Anna Paquin), a precocious private school student with a characteristic teenage affinity for shortcuts and self-absorption. Lisa lives on the Upper West Side, with her mother Joan (J. Smith-Cameron), a Broadway actress, and her younger brother; her dad Karl (Lonergan) is a telephonic presence in her life, calling in from the sunny West Coast.
Lisa's life changes, however, when she inadvertently distracts a bus driver (Mark Ruffalo), who then plows through a red light and kills a pedestrian. After a period of reflection, Lisa becomes convinced that the driver deserves some sort of judgment, so she reaches out to the victim's best friend, Emily (Jeannie Berlin). Together, the pair goes about setting the wheels in motion for a wrongful death suit. The normal coming-of-age trajectory of Lisa's life, meanwhile, suffers fits and spasms as a result of the incident.
Lonergan is a gifted writer, and his film (its title is a poetic reference) occasionally howls with an energy and pain that palpably summons the tangled emotions of adolescence. If it's a mess, it never lacks feeling. He pens some crackling dialogue, too, giving voice to a spirited classroom debate about American foreign policy in the Middle East, as well as a hot-flash argument that the parents of any teenager will likely find wincingly familiar.
Given that its character motivations often don't necessarily track, though, there seems to be ample evidence to suggest that Lonergan cares less about the lawsuit plot than exploring notions of both white-hot teenage feeling and the sideways nature of grief. (It's not for nothing that the movie was conceived in New York, in the years after the Sept. 11, 2001 terrorist attacks.) All of this could be done with far more precision, however; certain scenes come off wandering asides, and entire characters (including Matt Damon and Matthew Broderick, as two of Lisa's teachers) could be trimmed in a manner that would help tighten concentration on Lisa. Indeed, the film often evinces the feeling of an overly faithful literary adaptation.
Still, the performances are what give Margaret its life. Paquin brings a firecracker intensity to her role, ably conveying the rubbed-raw surface nature of teenagedom. Smith-Cameron (Lonergan's real-life wife) is also superb, stricken as a single mother trying to juggle work and family, while also integrating a new romance (with Jean Reno) into her life. Berlin, however, morphs from sympathetic to shrill when the movie bizarrely reaches out for someone to take Lisa to task.
Technical credits are solid, though the inclusion of a couple slow-motion sequences only serves to further muddle any attempt to get a firm read on Lonergan's tonal intentions. Crazed feeling, though, remains in abundance.
Production companies: Gilbert Films, Camelot Pictures, Mirage Entertainment, Scott Rudin Productions
Domestic distribution: Fox Searchlight
Producers: Scott Rudin, Sydney Pollack, Gary Gilbert
Executive producer: Anthony Minghella
Co-producer: Blair Breard
Screenplay: Kenneth Lonergan
Cinematography: Ryszard Lenczewski
Editors: Anne McCabe, Michael Fay
Production designer: Dan Leigh
Music: Nico Muhly
Main cast: Anna Paquin, J. Smith-Cameron, Mark Ruffalo, Matt Damon, Jeannie Berlin, Kieran Culkin, Jean Reno, Matthew Broderick, Allison Janney, Rosemarie Dewitt, Kenneth Lonergan, Stephen Adly Guirgis, Olivia Thirlby, Michael Ealy, Jake O'Connor