Chang Chen is a roaming hitman who finds redemption in Sabu's pan-Asian drama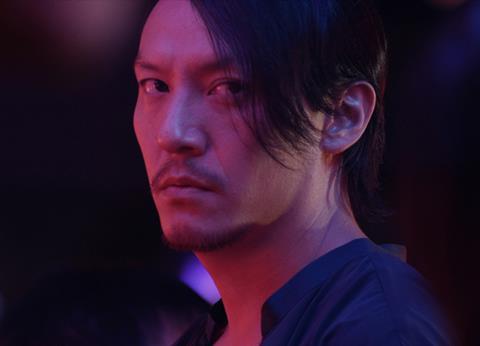 Dir/scr: Sabu. Japan/Hong Kong/China/Taiwan/Germany, 2017. 129 mins
A Chinese hitman finds redemption and a culinary vocation in Mr Long, a pan-Asian comedy-drama that hits so many different registers – causing blood to gush one minute, tears the next – that viewers may altogether abandon trying to keep up with its narrative caprices.
Mr Long shifts so continually and unpredictably between bleakness and whimsy, between the sugared and the sordid, that it's very hard to stay invested in the fiction
With its dominant tone finally one of soft-hearted whimsy, the latest film from Japan's versatile Sabu – whose previous Berlinale offerings included Unlucky Monkey, Monday and Dead Run – certainly rings the changes. Sabu's films like 2011's Bunny Drop have tickled the Japanese box-office, and this one has wider appeal thanks to Taiwanese star Chang Chen, recently seen in Hou Hsiao-Hsien's The Assassin and Wong Kar-Wai's The Grandmaster. Further afield, however, Mr Long may feel just too goofily mawkish for connoisseurs of Japanese crime.
The film begins promisingly in Kaohsiung, Taiwan, where a plug-ugly gaggle of wiseguys are chewing the fat when cool-cat hitman Mr Long (Chen) walks in and displays his lethal prowess with a dagger. His next stop is Tokyo, where he's been sent to dispatch a Japanese gang member, but things go awry and after a daring – and very droll – escape from certain death, Long ends up on the run. He hides out in a provincial town – the actual location is Ashikaga, in Tochigi prefecture – and takes shelter in a burnt-out conglomeration of shanty dwellings occupied by a heroin-addicted single mother, Chinese ex-prostitute Lily (Yiti Yao) and her adorably solemn young moppet of a son, Jun (Runyin Bai).
Essentially a good soul, Long befriends the boy and shows tough love to his mum, helping her go cold turkey. A group of irrepressibly jovial citizens, who function throughout as a madcap Greek chorus, help refurbish Lily's house, and set Long up in business cooking delicious noodle dishes, for which he has a distinct aptitude. A long mid-section backtracks to Lily's falling in love - slow-mo sunlit running and all - with devoted swain Kenji (Sho Aoyagi), before her pimps re-enter the scene and she ends up back on the game and hooked on smack with a small kid to support.
Back in the present, with Long on the scene as benign protector and platonic admirer, Lily and Jun are again in the market for good times – provided in part by their friends the townsfolk, who lay on an extended show of knockabout kabuki-style theatre and send the trio on a trip to a hot spring. But eventually, the snarling heavies re-enter the picture, and the film concludes with a long overdue but disappointingly underwrought showdown in which Long takes on all comers.
Mr Long is a bizarre, often confusing mix of tones – and indeed, of languages, with dialogue in Mandarin and Japanese (one reason for Long's taciturn cool is simply that he doesn't speak the latter). But the film shifts so continually and so unpredictably between bleakness and whimsy, between the sugared and the sordid, that it's very hard for viewers to stay invested in the fiction, still less in the characters. And the sort of fantasy woven around prostitution as a form of martyrdom makes the drama feel decidedly retrograde.
There are, however, some juicy characterisations, especially among the mobsters, and Chang Chen is typically charismatic as the moody scowler who's cool yet oddly self-conscious (he also sports the baggiest high-fashion trousers ever worn by a screen assassin). The camerawork is surprisingly varied in style, and is especially sleek at the beginning, where it echoes the metallic tones of Michael Mann's Collateral. The most consistent ace is the inventive, sometimes genuinely surprising music by Junichi Matsumoto, who also scored Hirokazu Koreeda's Like Father, Like Son.
Production companies: Live Max Film, LDH Pictures, BLK2 Pictures, Kaohsiung Film Fund, Rapid Eye Movies
International sales: Jet Tone Films, winnielau@jettone.net
Producers: Koki Kageyama, Yoichi Shimizu, Jacky Pang, Stephan Holl, Shozo Ichiyama
Cinematography: Koichi Furuya
Production design: China Hayashi
Editor: Georg Petzold
Music: Junichi Matsumoto
Main cast: Chang Chen, Sho Aoyagi, Yiti Yao, Bai Runyin