London in the Swinging Sixties is fondly remembered by Sir Michael Caine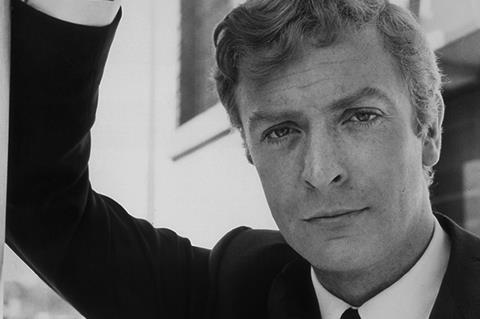 Dir: David Batty. UK. 2017. 85 mins
As remembered by Michael Caine in documentary My Generation, London in the 1960s was an amazing place: the music was swinging, the colours were bright, the skirts were short, and working class youth was getting to do things its way. Yet, what else has My Generation get to say? Certainly little in the way of analysis, although this brisk assemblage of archive material and new and old interviews offers some enjoyable insights from those who were there, plus a plethora of often unfamiliar images. In fact, it's partly because David Batty's film is so rich in diverse footage that My Generation - produced by pop and TV mogul Simon (Pop Idol) Fuller - is so disappointing in its simplification of the 60s as merely a burst of dizzy spectacle.
My Generation is perfectly enjoyable if approached merely as a brash primer in Swinging London as a party era
The film is scripted by veteran comedy scribes Dick Clement and Ian La Frenais who, as writers of the 60s BBC sitcom The Likely Lads, ought to have something more trenchant to say on the film's main thesis – that it was young working-class men and women like Caine, the Beatles, Twiggy and photographer David Bailey who set the cultural pace for Britain in that decade. Almost entirely eliding the period's political turmoil, My Generation is nevertheless perfectly enjoyable if approached merely as a brash primer in Swinging London as a party era – and Caine, although his to-camera monologues are a little stiff, nevertheless offers an insight or two. One is the fact that it took an American director, Cy Endfield, to cast him as an officer in Zulu – something that no class-conscious Brit, Caine contends, would have done.
Divided into three chapters – covering the prelude, the glory days and the comedown – the film explores its topic from multiple angles through new interview material with Bailey, Paul McCartney, Twiggy et al, plus myriad vintage soundbites from Lennon, Jagger and many others. What will rankle with pop historians is that the editing incriminately mixes diverse moments from a complex decade – you could easily conclude here that the beat boom and psychedelia happened at the same time. And the emphasis on pop is itself limiting – there's little of consequence said about British film of the era or the art scene.
Much of the film repetitively contrasts the new youth culture with the tut-tutting reactions of the Establishment, comically represented by horror figures like handlebar-decked Tory politician Sir Gerald Nabarro. The film dutifully covers sex and drugs, but contrives to coyly suggest that everything was a bit of a romp. Drug culture is never given any wider cultural meaning, nor does the film convey the larger resonances of 60s sexual liberation – which here means little other than that there were always plenty of good-looking people at parties. The liveliest comments on that dimension are from Joanna Lumley, filmed in her modelling days and already magnificently louche, and Marianne Faithfull, in conversation today with Caine, and crisply witty and no-nonsense.
Most egregious, however, is the suggestion that 60s London was an entirely white world: there's no mention of the part that US blues and soul artists played in opening British ears and minds (and where is Jimi Hendrix in all this?), or of London's considerable Afro-Caribbean and Asian populations. Black people are strikingly conspicuous by their almost total absence.
On the soundtrack front, the film is strictly 'Now That's What I Call the 60s', featuring all the requisite Beatles, Stones, Who and Kinks classics, but nothing unexpected. There is, however, some great music footage – notably an early club performance from the Who. with a young Pete Townshend already perfecting his windmill arm gestures.
Production companies: I Wonder, XIX Entertainment, Raymi Films, Ingenious Media
International sales: IM Global, sales@imglobalfilm.com
Producers: Simon Fuller, Michael Caine, Dick Clement, Ian La Frenais, Fodhla Cronin O'Reilly
Executive producer: James Clayton
Screenplay: Dick Clement, Ian La Frenais
Cinematography: Ben Hodgson
Editor: Ben Hilton
Production design: Aurelie Taillefer
Music: Tarquin Gotch
Featuring: Michael Caine, David Bailey, Roger Daltrey, Marianne Faithfull, Paul McCartney, Mary Quant, Twiggy