Dir/scr Bertrand Bonello. Fr-Germany. 2016. 130mins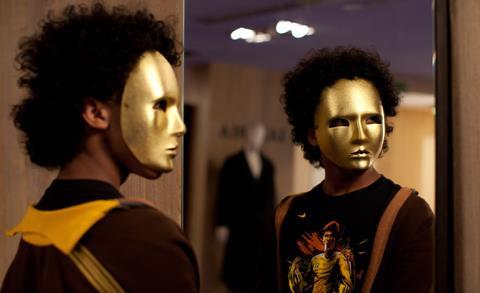 Bertrand Bonello's Paris-set Nocturama does a riveting job of observing a group of young people who think it's a good idea to do what should be unthinkable. This Toronto and San Sebastian-bound Aug 31st release could not be more pertinent although it was in the works long long before "Charlie Hebdo" and "Bataclan" and "Brussels train station" and "Orlando night club" and "Nice" became shorthand for lethal violence out-of-the-blue.
The protagonists are pathetic yet see themselves as bold and daring and in this Bonello has captured something about the present moment that rings absolutely true
Graced with a distinctive young cast and real cinematic verve, there's lingering food for thought in this borderline surreal, delectably tense, artistically coherent venture which should attract plenty of attention. The only drawback is that reviews may spill too many beans before prospective viewers can experience for themselves the aura of mystery permeating the first deeply intriguing 20 minutes or so.
There's a virtuoso matter-of-factness to the action, which plays out with exact times — starting with 2:07 in the afternoon — superimposed over sequences of half a dozen individuals who may or may not know each other solemnly taking public transportation in Paris. For those familiar with the Paris Metro system, the spatial geography is superb (many shots were reportedly grabbed on the fly).
There's a creepy momentum at work — to what end is anybody's guess, but the clock is definitely ticking. Suspense is the watchword as ethnically and socio-economically diverse characters peel off to various external locations. Their faces are young and unlined, their determination casually evident. They're not frivolous or fun-loving — they're on a mission. But what is it?
In due time, they've done something irreparable and it looks as if they're going to get away with it if they just wait out one night together with a few additional accomplices in an enclosed central Paris location rife with visual possibilities.
Their detachment is not brought on by brain-washing or drugs or terrible childhoods or any of the customary culprits. They have jobs, romantic partners, are integrated into society in all the standard ways.
It's simply a given they share: society needs to wake up, but "society" is unlikely to read their actions as they do. They have no stated ideology — certainly not a religious one. There doesn't appear to be a leader pulling the strings or giving orders.
They also have no intention of becoming martyrs. Their plan — which they believe to be both ingenious and airtight — is to carry out their objectives and live to secretly luxuriate in their communal accomplishment.
The predominantly male cast of 10 main protagonists is evenly divided between professional actors and absolute newcomers, all of whom convince in their appointed roles as morally bankrupt French citizens, some of them barely out of their teens. In a nice variation, there may not be many women onscreen but it's only males who are (briefly) shown nude.
Time is fractured with a directness that gives events a non-stop undertow of anxiety, something Bonello handles extremely well. Music is a vital contribution, be it pre-existing songs (especially Shirely Bassey's emphatic rendition of My Way, which it's worth recalling began as a low-key and melancholy French-language ballad) or the score Bonello himself composed.
Flashbacks are incorporated without any transitions or warning to give us only the most general idea of how these individuals from disparate walks of life might have met each other in the first place.
Their obliviousness and disconnection from what they've actually done is cumulatively eloquent. There's something deeply disturbing about ordinary young people with no idea — quite literally — of what they've actually done.
Whereas Bonello's last film, Saint Laurent, was extravagant in its approach to artistry and debauchery on a rarefied plane, here there's something poignant about so much misguided stupidity masquerading as intelligence. The protagonists are pathetic yet see themselves as bold and daring and in this Bonello has captured something about the present moment that rings absolutely true.
Production companies: Rectangle Productions, Wild Bunch, Pandora Film Produktion, Scope Pictures, Arte France Cinema, My New Picture
International sales: Wild Bunch International
Producers: Edward Weil, Alice Girard
Cinematography: Léo Hinstin
Editor: Fabrice Rouaud
production design: Katia Wyszkop
Music: Bertrand Bonello
Main cast: Finnegan Oldfield, Vincent Rottiers, Hamza Meziani, Manal Issa, Martin Guyot, Jamil McCraven, Rabah Nait Oufella, Laure Valentinelli, Ilias Le Doré, Robin Goldbronn