Debunking myths and scrutinising synthetic diamonds this curious documentary becomes its own caper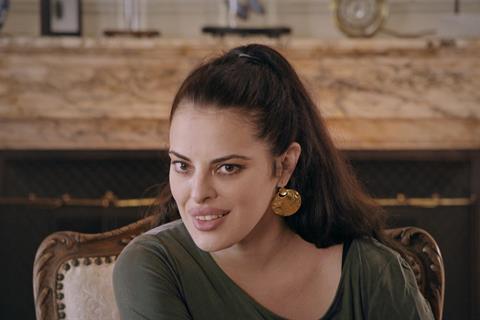 Dir: Jason Kohn. USA. 2021. 87 minutes.
What's the difference between a natural diamond and a synthetic or 'lab-grown' one? From a purely scientific viewpoint, they're identical, says gemmologist Dusan Simic, one of the characters that populate and animate Jason Kohn's engaging new documentary. Outspoken diamond merchant Martin Rapaport disagrees: owning a synthetic 'rock' is like owning a perfectly executed fake Picasso, he tells us. "No-one knows it's not the real thing – but you do". Around these opposing views – mutually exclusive because they belong to entirely different value systems – Kohn constructs a thought-provoking film that is also an entertaining human comedy. The twist in the tail (soon enough revealed not to count as a spoiler) is that the 'natural' diamond industry knows full well that synthetic gems have entered its supply chain and its engagement rings – but they're not keen for anyone else to find out.
As open-ended enquiries go, it makes for an excellent yarn
Showtime holds all world rights on Kohn's third feature (following on from 2007's Manda Bala and Love Means Zero a decade later), which means it is naturally set for a small-screen finale, but there's no reason why it couldn't secure theatrical exposure following a festival tour which starts at Berlin and continues at SxSW.
Kohn worked as Errol Morris's research assistant on The Fog of War before spending five years making Manda Bala, a multi-layered story of violence and corruption in Brazil which won two prizes at Sundance. If the echoes of his mentor were stronger in the storyline of Love Means Zero, a feature-length attempt to make a difficult old man (tennis coach Nick Bollettieri) confront past mistakes, they're by no means absent in Nothing Lasts Forever. Like Morris, Kohn doesn't leave narrative lines to emerge of their own accord – he gives them the full storyboard treatment and has no hesitation in using techniques more usually associated with fictional features.
Interviews are conducted with full studio lighting, in carefully staged settings that seem to offer coded authorial comments (Rapaport, who could easily be a character in a Woody Allen movie, is filmed against a wall of glass cabinets filled from top to bottom with what look like blank white folders, all identical, all unmarked). The most cinematic touch of all is Logan Nelson's arch soundtrack, a jaunty string, brass and woodwind affair, which is occasionally supplemented by other equally tongue-in-cheek sourced melodies, including several by Italian 1960s and 1970s genre-film composer Riz Ortolani. And indeed, at a certain point it dawns on you that Nothing Lasts Forever is itself a kind of caper movie – the joke being that the diamond industry is one big caper.
Moving between London, New York, Los Angeles, Botswana, India and China – each location introduced via on-screen captions and swooping placing shots – Kohn's film draws part of its dramatic tension from its canny choice of a small pool of interviewees, whose testimonies often undermine each other. Among several excellent editing moments, perhaps the best comes around halfway through. Stephen Lussier, Chairman of De Beers, the world's biggest diamond corporation, has just spun a story about how the world's first engagement ring was the diamond betrothal ring that the Duke of Burgundy gave to his future wife in 1477. Cut to feisty LA-based jewellery designer (we're not told that she's also the author of a book on diamonds) Aja Raden, who debunks the story entirely. It wasn't a symbol of undying love but a strategic gift to seal a land deal, she tells us – and it wasn't given to bride-to-be Mary, but to her father. The undercurrent of sexual politics here becomes a tidal wave in certain comments made by the irrepressible, bow-tied Rapaport, who sees no problem with the idea that natural diamonds are better because they cost more – and if they cost more, the woman they are given to will value herself more.
Though Rapaport is shown smugly presiding over a stockholder meeting at one point, only one interviewee – gemmologist Simic – is properly released from the talking heads' cage and allowed to roam. A Serb who relocated to New York following the break-up of Yugoslavia, he becomes a melancholy hero, one that might have figured in some 19th-century Russian novel. When De Beers introduces desktop diamond analysis boxes that can identify synthetic diamonds, he's put out of a job and forced to become an Uber driver, then pins his hope on a patent that reeks of failure, then flirts with the idea of going over to the dark side – by using his skills to make the perfect, undetectable synthetic diamond. We need this sad-eyed scientist and his dramatic arc because the film's other story – about whether the whole diamond industry is a collective con-trick based on clever storytelling – is never going to bring much closure. But as open-ended enquiries go, it makes for an excellent yarn.
Production company: Kilo Films
International sales: contact amanda@kilofilms.com
Producers: Amanda Branson Gill, Jared Goldman, Jason Kohn
Editing: Paul Marchand, Jack Price
Cinematography: Heloisa Passos
Music: Logan Nelson