Dominik Moll opens Venice Days with an intricate, 'Rashomon' style potboiler set in a French farming community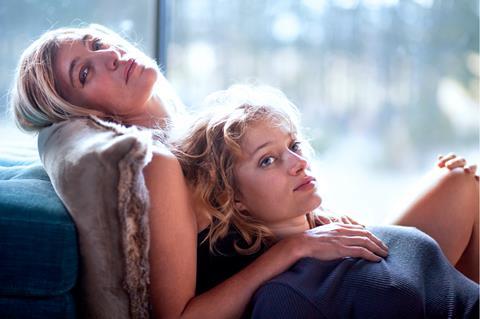 Dir. Dominik Moll. France/Germany. 2019. 116 mins
An intricate Jenga-like narrative structure thrills for the most part but can't quite stand up to the weight of 116 minutes in Dominik Moll's Venice Days opening film Only The Animals, adapted from the novel by Colin Niel by Moll and co-screenwriter Gilles Marchand. Edgy, elusive and enthralling at the outset, Moll flirts with Rashomon-style perspectives in a remote French farming community to bracing effect. Although the script ultimately tumbles into lengthy exposition linking the – rather obvious – narrative threads amid extended footage of tedious text exchanges, this is still a classy Euro thriller from the director of Harry, He's Here To Help.
Some very creaky hinges connect Moll's film
While ultimately, it proves as tough a terrain as the landscape of the Causse Mejean, there is certainly fun to be had in Moll's everything-is-connected follow-up to News From Planet Mars, and Only The Animals does occasionally suggest a return to form for the director of Lemming. Moll's cachet should help in the co-production markets of France and Germany, and this prestige package may attract the attentions of global screening services thanks to a fine cast led by Denis Menochet, a restrained Valeria Bruni Tedeschi, Damien Bonnard and the wonderful Laure Calamy, from TV's Call My Agent.
The plot concerns one missing woman and five separate stories, all but one taking place in the close-knit farming community of Causse Mejean limestone plateau in France (a world heritage site) during and after a blizzard. The punchy introduction – involving a goat and a piggy back - and coda are set in Abidjan on the Ivory Coast. The story starts with Alice (Calamy), a farmer's wife who deals in insurance on the side, visiting – and having sex with - one of her clients, the taciturn farmer Joseph (Bonnard). Isolated after the death of his mother the previous year, he only speaks to himself and his dog. Here we have our first encounter with the missing Evelyne (Bruni Tedeschi), via an abandoned car high on the plateau. We are also introduced to Alice's remote husband, Michel (Menochet).
Moll takes liberties with the timeline when flitting between his stories. The next sequence is viewed from Joseph's perspective, and involves the discovery of Evelyne's corpse. We then move to Evelyne, and her hot but increasingly incredible affair with pretty young waitress Marion (Nadia Tereszkiewics). This brings the viewer back to Michel's story, and on to the final connection, Armand in the Ivory Coast (Guy Roger 'Bibesse' N'drin).
Somewhere along the line, the connections are strained, and Moll is obliged to introduce a deux ex machina in the form of an Ivory Coast shaman, whose unanswered demands for payments to the gods will clearly lead the entire cast to the trouble they currently find themselves in.
Moll is a director who is adept when it comes to loading the screen with tension; actors swerve in from the side of the frame, silhouetted against the plateau, all playing characters who are clearly not walking a straight line mentally. A trilling, magical score from Benedikt Schiefer leads to increasing audience expectation. Yet, when sanded down, it turns out there are some very creaky hinges connecting the film, and it's easy to push Moll's door in. He keeps going, though, doling out revelations until the final credits even though most of the audience are ahead of his game by now.
Olivier Assayas may - just about - have gotten away with the rolling text message exchange in Personal Shopper; Denis Menochet is no Kristen Stewart, however fine an actor he is. For all that the film is set between a Unesco heritage site in France and the Ivory Coast, it all eventually boils down to pinging text interchanges on a small screen.
Production company: Haut Et Court
International sales: The Match Factory, info@matchfactory.de
Screenplay: Dominik Moll, Gilles Marchand, from the novel of the same name by Colin Niel
Cinematography: Patrick Ghiringhelli
Production design =: Emmanuelle Duplay
Editor: Laurent Rouan
Music: Benedikt Schiefer
Main cast: Denis Menochet, Laure Calamy, Damien Bonnard, Valeria Bruni Tedeschi, Nadia Tereszkiewics, Guy Roger 'Bibesse' N'drin, Bastian Bouillon