Ann Hui's wartime drama set in Hong Kong was withdrawn from its opening slot at the Shanghai Film Festival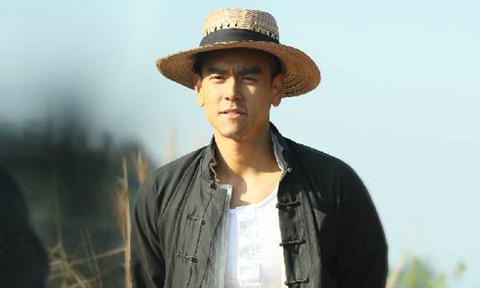 Dir. Ann Hui. HK, 2017, 130 mins
Veteran director Ann Hui revisits Hong Kong's traumatic past in the World War II-set drama Our Time Will Come, a film marked by strong performances - leads Zhou Xun and Deanie Ip in particular - and a poignant resonance which rings through to the territory's travails today. It's an irony that a film based around the struggle to protect Chinese intellectuals from persecution from the occupying Japanese should find itself abruptly bumped out of the opening slot of the 20th Shanghai Film Festival, yet this long, soft drama is no overt piece of agitprop but a return to themes which have long occupied Hui.
There's a painful subtext of occupiers and Kong Kong's eternal struggle for freedom and justice which will be more obvious to local audiences
While it is not immediately clear why the film's slot was switched – rumours abound about the political affiliations of its Hong Kong cast – Our Time Will Come returns viewers to the familiar theme of the Japanese occupation, but through the unusual perspective of the native-born heroes of Hong Kong. This patriotic element should find the film a devoted audience at home, where parallels may be drawn to the current regime, although Our Time could be too long and sombre to make a dent on mainland Chinese audiences.
Asian awards notice seems inevitable for Zhou Xun and regular Hui collaborator Deanie Ip, at the very least, and Hui reinforces her decades-long reputation for drawing strong performances from her female cast. Her very first film to gain international attention, 1990's Song Of The Exile, was also concerned – albeit indirectly – with the Japanese occupation, and launched Maggie Cheung's career overseas; prior to that, Love In A Fallen City (1984) was also set in Hong Kong during the Japanese invasion.
A barely-recognisable Tony Leung Ka-fai book-ends the piece, playing an elderly taxi driver in today's Hong Kong who, when probed by Hui herself, recalls his days as a boy in an occupied Hong Kong and his links to resistance leaders played by Zhou Xun, Eddie Peng and Wallace Huo. Hong Kong-born Hui's perspective is at its most stinging here, when it is pointedly made clear that despite the heroism of the past, elderly residents of Hong Kong live and work on without any social security net, lending the film a surging poignancy which echoes past the real-life deeds Hui recounts.
Our Time Will Come quickly drops back to a nicely-imagined 1942, where teacher Fang Lan (Zhou Xun) and her mother (Deanie Ip) eke out a living under watchful Japanese eyes, renting an upstairs room to an exiled poet 'Mao Dun'. Lan has been in a relationship with Wing (Wallace Huo, another good performance), but suddenly finds herself in the middle of an operation mounted by the Donjiang 'East River' guerrilla unit to rescue the poet and transport him to safety through Kowloon to mainland China.
Lan encounters the reckless fighter 'Blackie' Lau (a slightly incongruous Eddie Peng) and becomes drawn into the resistance, but when her mother also becomes embroiled in the fight, she finds that she needs to turn to Wing for help.
While Our Time Will Come serves as a classic Casablanca-style wartime drama, there's a painful subtext of occupiers and Kong Kong's eternal struggle for freedom and justice which will be more obvious to local audiences. Hui shoots for the most part in tight frames, pulling back occasionally to take in elaborate period settings (a 1942-era Wan Chai and Causeway Bay Typhoon Shelter being the most impressive). With very carefully-measured music and subdued editing, the effect is to bring the viewer close-up and personal with Zhou Xun and Deanie Yip, in particular, and to feel the claustrophobic effect of the occupation intensely. While the running time can weigh heavily on some of the sub-plots, the overall effect is as strong as Hui intended and the title underlines the bitter irony of the history involved.
Production company: Bona Entertainment Company Limited, Shanghai Bona Cultural Media Co, Ltd
International sales: Distribution Workshop, dw@distributionworkshop.com
Producers: Roger Lee, Stephen Lam, Ann Hui
Executive producer: Yu Dong, Jeffrey Chan
Screenplay: He Jipeng
Cinematography: Nelson Yu
Art direction: Billy Li
Editor: Mary Stephen
Music: Joe Hisaishi
Main cast: Zhou Xun, Eddie Peng, Wallace Huo, Tony Leung Ka-fai, Deanie Ip, Guo Tao