A rousing glimpse behind the scenes of the Paralympic Games from Netflix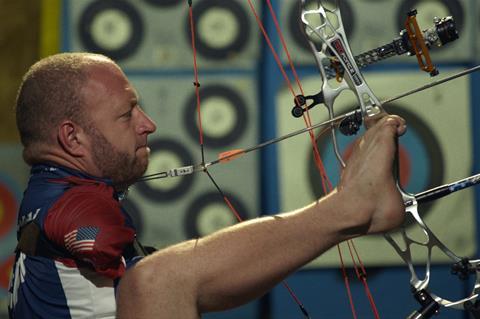 Dirs/scrs: Ian Bonhote & Peter Ettedgui. US. 2020. 106mins.
Rising Phoenix delivers a winning overview of the Paralympic Games, which are celebrating their 60th anniversary this year, through the inspirational story of Paralympic athletes from across the globe. This slick, rousing documentary combines electric sports footage with revealing interviews of participants who often faced external obstacles as challenging as their physical ones — and managed to triumph over both.
The Paralympic highlights are riveting, and because we get brief but compelling insights into these athletes' personal lives, there's a strong interest in the outcome.
The 2020 Paralympic Games were initially set to begin on August 25 — they've been delayed until next summer because of the pandemic — and this Netflix offering will serve as an introduction for the uninitiated to the stirring competition they'll be missing. With its crowd-pleasing tone and engaging subjects, Rising Phoenix should cater to all ages as it streams in home theatres.
Director-writers Ian Bonhote and Peter Ettedgui have gathered an impressive array of nine world-class athletes — including English sprinter Jonnie Peacock, Australian swimmer Ellie Cole and South African track champion Ntando Mahlangu — to discuss their individual paths to the Summer Paralympics, which take place every four years right after the Summer Olympics, usually in the same host city. They discuss their backstories and disabilities, but these profile segments are just as focused on their dreams of winning a gold medal.
Simultaneously, Rising Phoenix offers a lively history of the Summer Paralympics, which launched in Rome in 1960 and were the unlikely brainchild of Ludwig Guttmann, a Jewish medic who was forced to escape Nazi Germany and believed that sports were a critical component in the recovery of soldiers who had suffered catastrophic injuries during the war.
At the start of Rising Phoenix, an unseen interviewee compares Paralympic athletes to superheroes. ("We have all experienced tragedy," he says. "We have all lived through something that didn't allow us to succeed. That's where our strength lies.") That may sound melodramatic, but it's a testament to Bonhote and Ettedgui (who previously made McQueen) that their film backs up the claim by celebrating its subjects' perseverance and remarkable talent. The Paralympic highlights are riveting, and because we get brief but compelling insights into these athletes' personal lives, there's a strong interest in the outcome.
The documentary spends a little time shooting each of its nine athletes in sleek slow-motion, which emphasises the grace and power of their particular sport, whether it's wheelchair rugby, archery or wheelchair fencing. It's a common myth-making technique most viewers will be accustomed to thanks to Nike ads, but considering how these athletes aren't profiled as often as their Summer Olympic peers, the device strengthens Rising Phoenix's overall point that the time of marginalising athletes with disabilities should be long over.
Even when Rising Phoenix explores some of these Paralympians' sad pasts — French track-and-field star Jean-Baptiste Alaize speaks poignantly about escaping the Burundian Civil War but losing his leg and his mother — the directors never make a play for pity. Instead, the documentary flaunts an upbeat, matter-of-fact tone meant to mirror the athletes' dedication and positivity, investigating how each subject has used a physical loss as a motivating force in his or her life.
Occasionally, we also hear from some of the former heads of the International Paralympic Committee (IPC), who provide crucial background into how the Paralympics have evolved since 1960, gaining global exposure and bringing in substantial amounts of fans along the way. The 2008 and 2012 Games are remembered as unqualified successes — the 2012 London Games bore the brash tagline "Thanks for the warm-up," cockily implying that the preceding Summer Olympics were merely an opening act for the real athletic spectacle. The fraught 2016 Games in Rio de Janeiro serve as Rising Phoenix's nerve-wracking finale, however. Weeks before the Paralympics' launch, the Committee is blindsided by the fact that the Summer Games' overseers have thoughtlessly absorbed their budget, leaving the IPC in a bind to pull off a major sporting event with scant resources.
Thankfully, there's a happy ending to the Rio Games, but the incident is yet another reminder that athletes with disabilities remain sidelined even after so many hard-fought societal advancements. Anyone who sees Rising Phoenix will certainly not make the same mistake.
Production companies: HTYT Films, Passion Pictures
Worldwide distribution: Netflix
Producers: Greg Nugent, John Battsek, Tatyana McFadden
Editing: Otto Burnham
Cinematography: Will Pugh
Music: Daniel Pemberton