The Melbourne Film Festival opens with a stirring documentary about the Australian Rules footballer Adam Goodes, directed by the UK's Daniel Gordon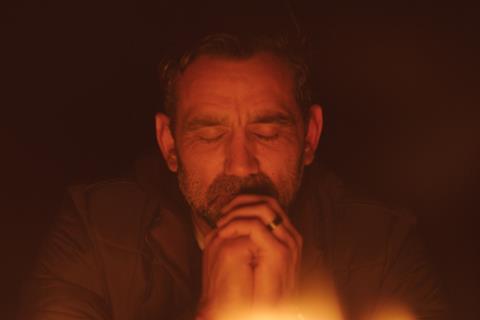 Dir. Daniel Gordon. Australia/UK. 2019. 106 mins.
Potent, impassioned and purposefully thought-provoking, The Australian Dream looks at deep-seated racial disharmony through the story of champion sportsman and Indigenous activist Adam Goodes, an Australian Rules star footballer. Following on from Hillsborough and George Best: All By Himself, British filmmaker Daniel Gordon charts Goodes' rollercoaster career — rising to the sport's greatest heights and becoming one of its biggest inspirations, yet earning the ire of crowds and conservative pundits for decrying prejudice, vilification and discrimination.
Materials from 2013-15 paint a damning portrait of Australian society
Written by Walkley Award-winning journalist Stan Grant — who draws upon his viral 2015 speech about Goodes, and features prominently — this is an innately Australian story, tied to the nation's colonial past and its treatment of the original Aboriginal inhabitants for centuries. It's also the second documentary about the football star and 2014 Australian of the Year in as many months. But his tale remains devastatingly topical and timely, both locally and globally; watching the white masses and media personalities jeer a person of colour, claiming that he's attacking his country as he simply asks for tolerance, dispiritingly mirrors recent political developments elsewhere.
Given that Goodes' plight is still divisive on home soil, The Australian Dream will strike a chord locally, where it opens the Melbourne International Film Festival before releasing theatrically later in August. With Aussie-born, US-based basketballer Ben Simmons joining post-production as an executive producer, the documentary should also reach a receptive audience overseas — and deserves that broader attention.
Where the other recent documentary about Goodes, The Final Quarter, presented a Senna and Diego Maradona-style assemblage of archival footage, The Australian Dream favours a traditional approach. Opening with its central figure walking through a sprawling, windswept desert, the documentary tracks his childhood as a shy, skinny kid, before his introduction to Aussie Rules and ascension through the sport's ranks. From team premierships to individual gongs, Goodes received the code's top honours and became (until this month, after the feature's completion) its Indigenous games record-holder.
Then, in 2013, he was called an "ape" by a 13-year-old opposition spectator — and his narrative changed instantly. Goodes demanded the girl's immediate removal, speaking compassionately the next day on the importance of educating children about appropriate attitudes. Some media camps responded furiously, lambasting Goodes over the child's young age. Rhetoric about what constitutes racism also followed, as did widespread booing whenever he took to the field.
Spanning match coverage as well as TV and radio interviews, materials from 2013-15 paint a damning portrait of Australian society — of defensiveness and closed-mindedness, and of the toll the vitriol and backlash took on Goodes, driving him out of the game. Adept at unpacking complicated sports stories, Gordon details the footballer's experience in tandem with his solidifying embrace of his Aboriginal identity, his determination to explore and celebrate his culture, and his adamant fight for racial equality. Contemporary to-camera interviews with Goodes, his loved ones, coaches, commentators and other ex-players add further context, with Grant expanding upon social, political and historical parallels.
Proposing that the titular concept only applies to some — not to the nation's first peoples, especially if they question the status quo — and that the notion rests on bigoted attitudes, the film's emotive overarching thesis is hardly subtle. Goodes' plight is not just a mere case study, and its broader relevance and resonance is never in doubt, as relayed with technical aplomb by Gordon, cinematographers Dylan River and Michael Timney, and editor Matt Wylie.
Anger and injustice rightfully, palpably seethe from The Australian Dream, but the documentary is most effective in putting its call for reconciliation into practice. While the weight may be lost on non-Australian audiences, when Gordon places some of Goodes' most vocal and infuriating critics in front of the camera to discuss their role in his story, the film takes its subject's dignified lead — advocating for change through increased awareness and ongoing conversations.
Production companies: Good Thing Productions, Passion Pictures
International sales: Passion Pictures hello@passion-pictures.com
Producers: Sarah Thomson, Nick Batzias, Virginia Whitwell, John Battsek
Screenwriter: Stan Grant
Cinematography: Dylan River, Michael Timney
Editing: Matt Wyllie
Music: Cornel Wilczek, Pascal Babare, Thomas E Rouch
Featuring: Adam Goodes, Stan Grant