A deeply intimate profile of Italian model Benedetta Barzini by her son, Beniamino Barrese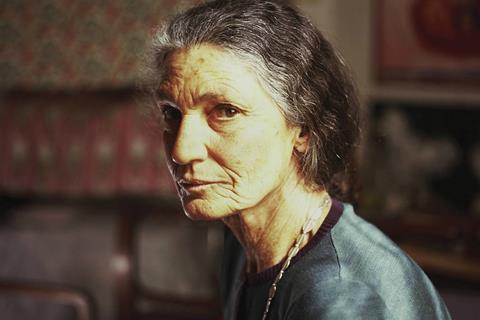 Dir/scr: Beniamino Barrese. Italy. 2019. 96mins
Septuagenarian supermodel Benedetta Barzini emerges as so much more than a pretty face in The Disappearance Of My Mother. Her son Beniamino Barrese's deeply personal profile captures the complexities of a woman who has spent a lifetime challenging the influence of the fashion industry and staring down the unflinching gaze of the camera.
It is the contradictions in his mother that fascinate Barrese the most, and spark the tensions in their relationship
Barzini's feisty presence and the intense mother/son dynamic add layers of interest to an elegiac tale that should intrigue an audience beyond those already familiar with Barzini's life.
Discovered on the streets of Rome when she was 20, Barzini became a cover star for Vogue. In the 1960s, she worked for Diana Vreeland, was photographed by Irving Penn and Richard Avedon and became one of the bright young things to grace Andy Warhol's Factory.
Barrese acknowledges his mother's glittering past by including black and white footage of youthful modelling assignments, cover images and photographs that capture her with Warhol, Salvador Dali and other luminaries. There is also a warmhearted reunion with her old friend and fellow model Lauren Hutton at Barzini's home in Milan.
Barrese seems much more interested in the present, however, and the story of a woman who thrived as a feminist, journalist and teacher of fashion anthropology in Milan. His camera scrutinises the lines and wrinkles that mark the elderly. He shows footage of her classes as she provokes her students to think about the nature of beauty, the pressure to conform and a fashion industry based on the objectification of women.
It is the contradictions in his mother that fascinate Barrese the most, and spark the tensions in their relationship. She continues to work as a model, accepting an assignment on the catwalk at London Fashion Week, and yet claims that her greatest desire is to vanish from the limelight and leave no imprint on the world. In agreeing to make his film, she hopes it will help her "disappear" — and yet is only likely to generate more interest in her.
Barzini clearly has mixed feelings about the whole enterprise. Barrese captures her exasperation at his desire to document every single moment of her existence. She can be imperious, irascible and downright hostile as he begs yet another question, creeps into a room to watch her sleeping or requires just one more shot for his magnum opus. Seething resentment is balanced by tender scenes where Banzini is more willing to indulge him or is still prepared to strike a pose.
Barrese's interest in his mother is obsessional, and even verges on the abusive. Casting sessions seeking someone to play the younger Banzini allow him to command the candidates as to how they should look, move and feel. He seems to enjoy that sense of control. You feel that there is the kind of close bond here that would have inspired a Hitchcock or a Xavier Dolan.
The result of the collaboration between mother and son brings no great epiphanies but it remains a film that both beguiles and unsettles as it salutes a remarkable woman and the enduring demands of ties that bind.
Production companies: Ryot Films, Nanof, Rai Cinema
International sales: Autlook welcome@autlookfilms.com
Producers: Filippo Macelloni
Cinematography: Beniamino Barrese
Editor: Valentina Cicogna
Music: Aaron Cupples
Main cast: Benedetta Barzini, Beniamino Barrese, Lauren Hutton